OAP Toolz Explains Why She Doesn't Like The Term 'Strong Woman'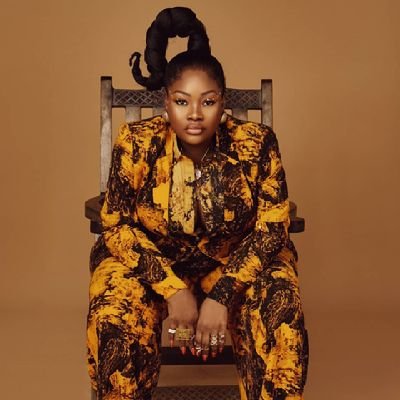 Nigerian radio personality and presenter, Tolu Oniru -Demuren, popularly known as Toolz, has said she doesn't like it when a woman is described as 'strong'.
Taking to her Instastory, the yummy mother of two stated that she doesn't like it because often times the yardstick for being called a 'strong woman' is the amount of pain and heartache a woman can endure.
According to the popular talk show host, she prefers being called a soft woman because she doesn't subscribe to the idea of a hard life.
The 39-year-old OAP wrote,
"Softness for life. One of these days, I will explain why I don't always like the term 'strong woman'. For me quite often it basically means how much burden, heartbreak, devastation a woman can carry and just keep going."
READ ALSO: New Mom/ Actress, Etinosa Idemudia Questions The Seemingly Clouded Views Of African Definition Of A 'Strong Woman'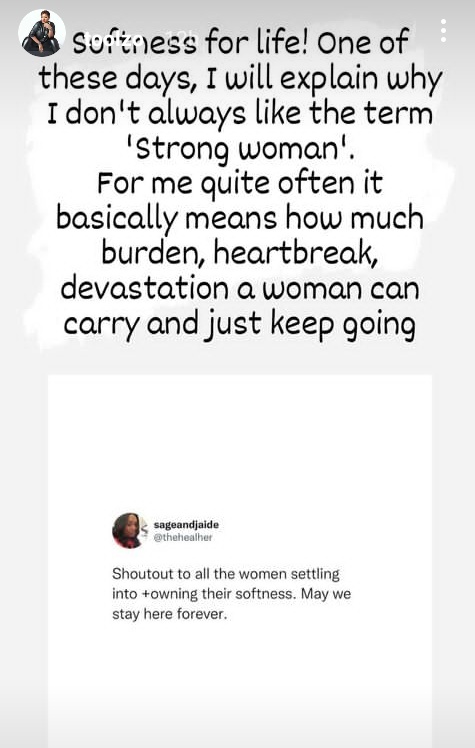 Just of recent, Toolz reacted to the trend of mothers bleaching their children's skin for a fairer complexion.
This comes after a Twitter user took to the platform to share how a baby has reportedly been diagnosed with a chronic kidney disease after her mom bleached her skin.
According to the tweep, the mother allegedly opted to bleach her baby's skin because she is darker-skinned than her siblings.
Reacting, Toolz wrote,
"Some people are actually mad because what is this mess???. Reminds me of when someone asked if I was going to bleach my darker son so his skin 'matches' my fairer son. I legit couldn't speak for a few minutes. #skinbleaching."