'I Would Rather Die Than Be At My Wife's Mercy' -Heartbroken Man Vows As He Recounts His Ugly Experience With Wife During His Lowest Moment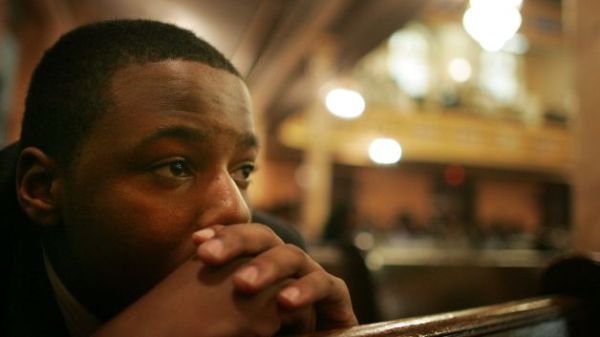 A man has shared the heartbreaking story of how his wife maltreated him when he took a break from work to pursue a Masters degree.
The man shared his story anonymously while reacting to a tweet that advised men to never be dependent on their wives or girlfriends.
@morris_monye took to Twitter to give this advice in a seeming reaction to the controversy that trailed the separation of award-winning actress, Funke Akindele from her husband, music executive, JJC Skillz (Read Here).
Recall that a few days ago, JJC Skillz took to social media to announce that he and Funke are separated. He said the actress asked him to leave their matrimonial house 3 months ago and they have not been able to settle amicably.
Following which netizens claimed that the house belongs to Funke and JJC, who was based in abroad before their wedding, moved in with her after the wedding.
Speaking to men, @morris_money tweeted,
"Never move into a woman's house.

Never use her wrapper to cover your body. If she is annoyed she can collect her wrapper anywhere and u become naked.

Never eat free food in her house without giving her money no matter how small.

Never tell a woman to do her worst. She will do it."
In reaction, the man shared the terrible experience he had with his wife when he was broke. He recounted how his wife ridiculed him during his difficult times.
He noted that prior to then, he used to handover his entire salary to his wife who eventually became the shadow of herself when he could no longer pay the bills.
SEE ALSO: Nigerian Woman Supported Her Husband Through Hard Times, Built An Empire, Then This Happened | See Details
According to him, he'd rather died than be at his wife's mercy again.
His story reads:
"Hey, this tweet is the truth, some of us can't tweet publicly. I have been married for over 5yrs, and we currently live abroad.

2yrs into the marriage, we moved abroad, enrolled for a one year Msc, she had to support the family, while I baby-sat our young one

I suffered ooo, she would say, I go to work to feed your sorry ass, and pay your bills, you still want to have sex with me.

She wasn't paying for rent, gas, energy nor feeding, we had it sorted for a period, just little expenses. This was someone that in Naija I took care of everything, once I am paid at work, I transfer the entire salary to her account, I only take out money for fuel for the month.

After the Msc, I joined one of the biggest Global wealth management firms. She stopped working for some reason, I do everything now, heaven hasn't fallen.

She's my wife, but anything that would make me be at her mercy, let me die."
ALSO SEE: Perfumer, Wale Jana Shares Profound Thoughts On The True Test Of A Man's Love For His Wife