Billionaire Rasaq Okoya's Daughter, Raisa And Husband's Story Changes After 14 Failed IVFs, Multiple Miscarriages And 8 Years Of Marriage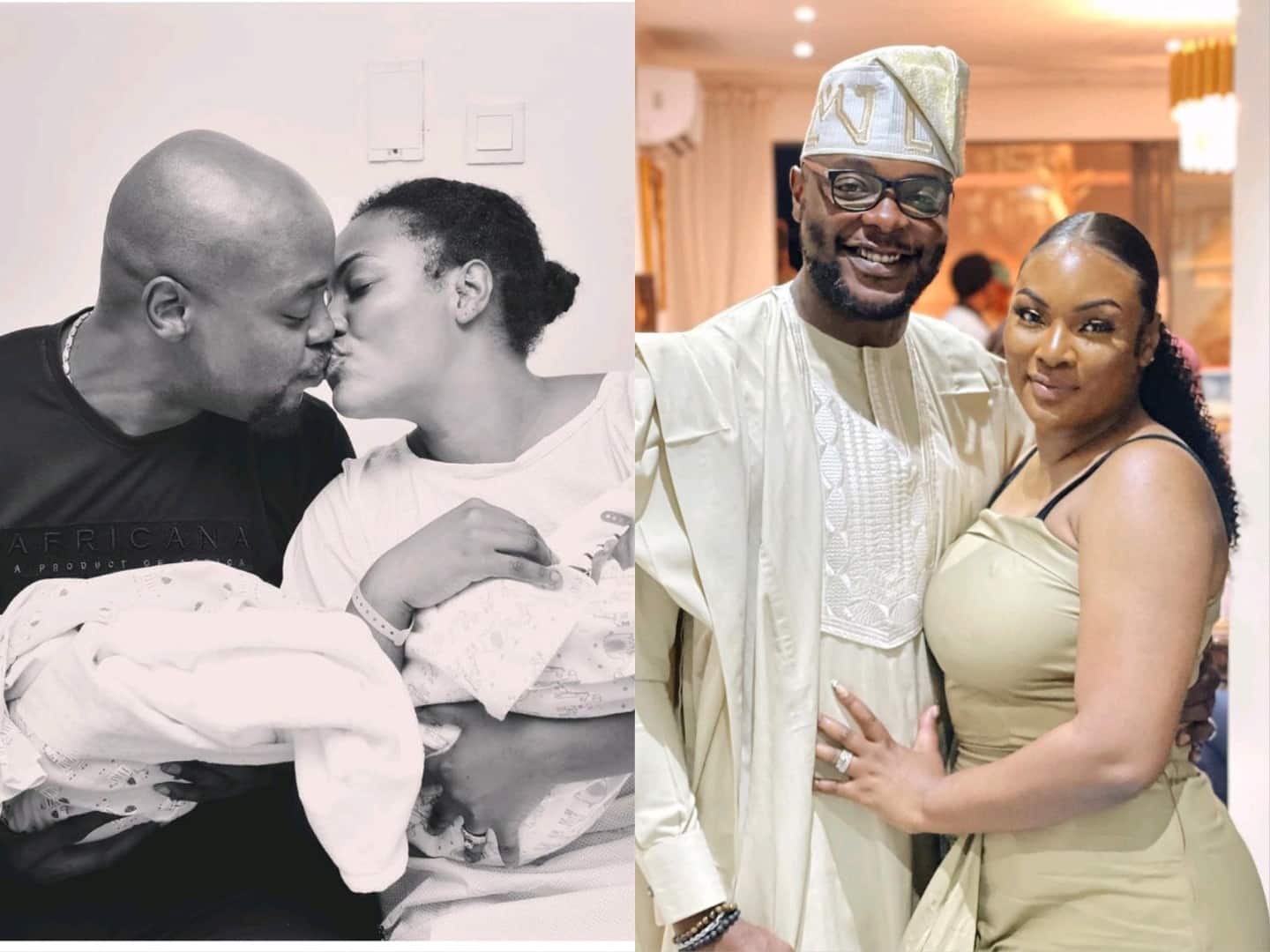 Raisa Hadiza, the beautiful daughter of billionaire industrialist, Chief Rasaq Akanni Okoya (Chairman Eleganza Companies in Nigeria) and born of a non-Nigerian mother (Liberian) is super excited as she shares her testimony of becoming a mother after almost a decade of marriage.
The businesswoman who's the the only child of both parents took to her Instagram page to share the exciting news of welcoming her bundle of joy, a set of twins, after she went through 14 failed IVFs and multiple miscarriages, including sets of twins and triplets.
The pretty socialite who is married to Olamiju Alao-Akala, the first son of former Governor of Oyo State, Adebayo Alao-Akala shared photos of herself and hubby cradling their babies, as she also shares some details on how she has been trying to conceive for 8 years before she had her breakthrough.
The super excited new mom wrote:
"It's time to tell my story.

…..It started in November 2014

Innocent naive and very hopeful,

Little did I know what was in front of me.

God all I can say is thank you

After 14 IVFs, multiple miscarriages including 24 weekers boy/girl twins and 17 weekers identical triplet girls.

Today I celebrate the birth of my full-term babies

Look at God. I have a story, l'Il tell you in detail soon."
READ ALSO: Nigerian Businesswoman, Tinuade Soile Narrates All She Overcame To Welcome Her Son After 9 Desperate Years Of Trying
The couple got married 8 years ago on Easter Sunday – April 20 2014, and it was a majestic affair set in hues of purple, silver and white at the bride's father's Eleganza Estate in Lagos.
ALSO READ: Billionaire's Wife & Mother-Of-Four, Sade Okoya, Shares Inspiring Words On How She Worked Out Her Happy Marriage To A Much Older Man, Alhaji Rasak Okoya
The gorgeous couple met through the bride's younger sister at a mutual friend's party. After a beautiful courtship, the groom proposed at the cinemas! The bride says,
"We were there watching Best Man Holiday. Half way through the movie stopped and next thing I saw my picture on the screen, before I could say anything on that same screen was written *RAISA WILL YOU MARRY ME?* Oh my God! I was shocked.

As I turned to look at him, he was right in front of me on his knees holding a ring…I was soo excited I showed everyone at cinema."
After a lovely introduction in January, 2014, the couple got their dream wedding.