Celebrity Dad, Chuddy K Spills On How His Childhood Experience Pushed Him Into Marriage When He Wasn't Ready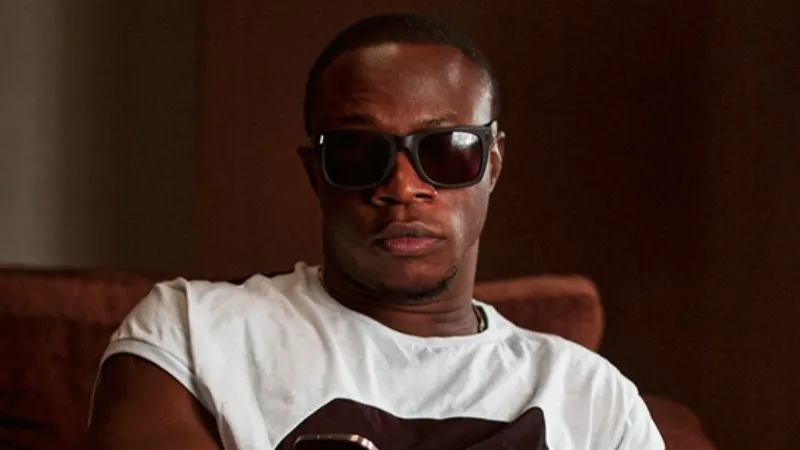 Nigerian artist, Chukwudi Ken Agali, professionally known as Chuddy K, has revealed the major reason he took the decision to get married at the time he did despite not ready for it.
According to the 'Gaga Crazy' singer who share a child with his former lover, he got married to avoid having a second baby mama. The popular Nigerian entertainer revealed this during a recent podcast.
During the interview, the Delta State-born singer further disclosed that he is a product of a broken marriage and that affected his education and life as a child.
The dad-of-three went further to reveal that he is trying everything possible to make sure his kids do not suffer the same fate as his while growing up.
READ ALSO: Seasoned Life Coach, Lanre Olusola Finds Blame With Parents Over Growing Divorce Rates In His Reaction To Viral Video Of Little Girl's Description Of A Successful Marriage
In his words:
"My wife right now got pregnant while we were dating and I didn't want her to come as a baby mama.

My first child came to the world through a baby mama, I and the mom got separated later and he's caught up in the middle. Your papa dey London, your mama dey America, or Germany or Uganda, you come dey middle dey struggle for your life.

That was what happened to me so I don't want my child to come to this world and suffer that same experience. So, I made up my mind to get married to this lady.
It's not like I was even ready when I did, but the experience I have had in life, I've done all kinds of menial jobs for my child to have quality education."
ALSO SEE: A Must READ! How Some Parents Unknowingly Contribute To Their Children's Marital Stress | Twitter User, Eyitayo Writes
The musical artist welcomed a set of twins with his wife in 2018. Gushing about his experience as a father of newborn twins at the time, Chuddy K said,
"Fatherhood has been an awesome experience for me. There have also been a lot of vigils. They are twins and they have different times of sleeping. Sometimes, they sleep at 2am only to wake up at 3am. It has really been a funny experience for me. I have experienced fatherhood before; but not on a double dose."
On the major sacrifice he has made for his children, the singer said,
"I have sacrificed a bit of my career and time just to build a family. Family is supposed to be the number one thing in one's life. It is bigger than your career, fan base, and any other thing that you stand for. It is the will of God for every man.

I am passing through that phase and I'm loving it. Trust me, I'm coming out with something great. I just have to settle down because I don't just want to be a baby daddy; I want to be involved in my children's lives.

There's a lot of craziness going on around about celebrities and baby mothers and I just wanted to remove myself from all that. You can say that I took a break because settling down is a form of break. However, I am back for the music now."