Abuja-based Woman Recounts Her Surprise Pregnancy Only Discovered At 32 Weeks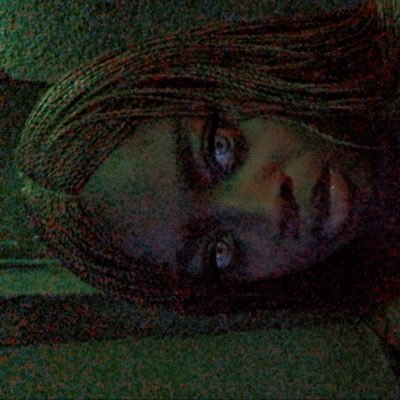 An Abuja-based woman has narrated her surprise pregnancy story.
The twitter woman with the twitter name, potato merely potating@narcissamusa explained that she was wheeled into the hospital this time last year, thinking she had a severe liver problem, only to discover that she was 32 weeks gone.
According to her, all along she showed no pregnancy symptoms and had no idea she was pregnant until she was told at the hospital that she was 32 weeks & 2 days pregnant.
She added that when she was 5 months pregnant, she stumbled on a thread where women were sharing how they didn't know they were pregnant until it had progressed, and she thought it could never be her, not knowing she was pregnant already.
Read her tweets below…
"It was around this time, on this same day last year that I was wheeled into the hospital with my family thinking I had a severe liver problem, only to be told I was 32weeks & 2 days pregnant. I'm still relieving the whole conversation with my radiologist that day.

I just wanted to jump out the window that was beside the bed. Pregnanttttt? Where? Ah . I'll forever be shocked. Story of my life. She turns 10 months in two days.

What's worse? I stumbled on a thread of women telling similar stories like this around when I was 5 months & I said it could never be me. Little did I know it was in fact me.

So all of you people quoting this should better check yourselves & be very much aware because ICIBY."
READ ALSO: 36-Year-Old Woman Who Carried Ectopic Pregnancy For 9 Months Without Knowing And Delivered A Healthy Baby Girl Recounts Her Ordeal
Below are reactions from twitter users:
@Kuburat: 8 months pregnancy and you didn't know??? Omo, my life would have stopped for a moment. But on the other side, lucky you didn't go though pregnancy Wahala for 8 months.
@Amaka: There was a show I used to watch, I think on E!, called I Didn't Know I Was Pregnant. It was about women who were unaware of their pregnancy until the day they gave birth.
@Davinci: Wait, please wait, hold on.. you mean you went a whole 32 weeks without seeing your period, yet you remained unperturbed??? LOOL..
@Lolu: How did you take the information? Your family too?! Because what did I just read?????? 8months plus????? Your body showed no signs????
ALSO READ: Heard About False Pregnancy? Here's What Gynaecologist, Dr. Philip Ekpo Wants Us To Know About The Condition
@Sola Sleem: Lucky you😉. It means you didn't go thru any difficulty during your pregnancy but then on the flipside you only had 1month to prepare for the newborn😳
@Oma: I have only watched stories like this on Tlc on "I didn't know I was pregnant " . Hearing this here confirms it' happens , probably rare. Wow!