'The Girls Who Are Winning In Marriage Didn't Marry Men With Swag But…' -TV Star Girl, Bolanle Olukanni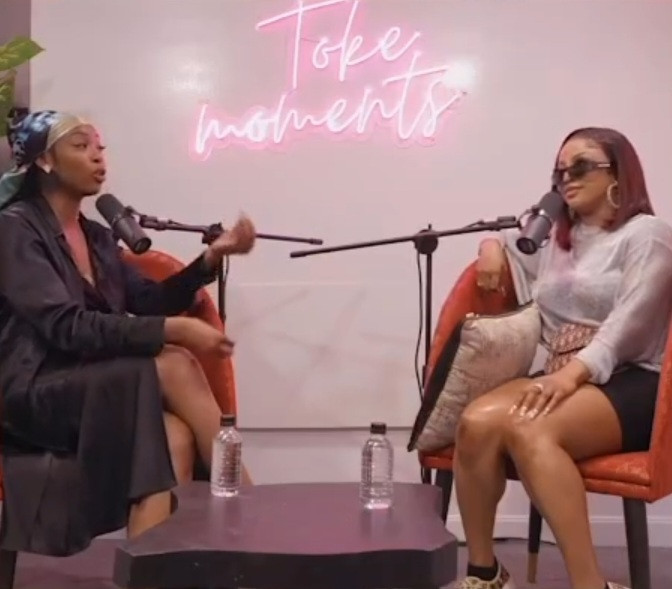 Media personality, Bolanle Olukanni joins Toke Makinwa on this episode of "Toke Moments."
The duo talk about their admiration for each other, faith, spirituality, relationships and trend setting in this episode titled, "Faith, its application and more."
During their chat on relationships and marriage, the seasoned TV Host and executive producer, stated that many women fall for men without good character while ignoring the men who are nice guys.
Still on the matter, Toke told Bolanle of a male friend of hers who she confides in when other guys hurt her. However she stated that she's not attracted to the friend.
Toke said once, when she opened up to the man about what other guys did to her, the man told her, "you women like guys that lie to you."
Bolanle agreed with the statement and told Toke that she noticed many women overlook nice guys but the women who are winning in marriages are the ones who married boring men without swag. Bolanle asked:
"Is it swag you're going to eat when you're in your 50s and someone is not around to show up for you?"
READ ALSO: Bolanle Olukanni Gives Deep Insight Into Why Intending Couples Should Know Each Other's Expectations Before Rushing Into Marriage
Bolanle added that a man without money can eventually build wealth, but it is hard for a man without character to build it.
See the video below…