Iyabo Ojo's Daughter, Priscilla Opens Up On The Moment She Felt Embarrassed By Her Mum's Actions On TV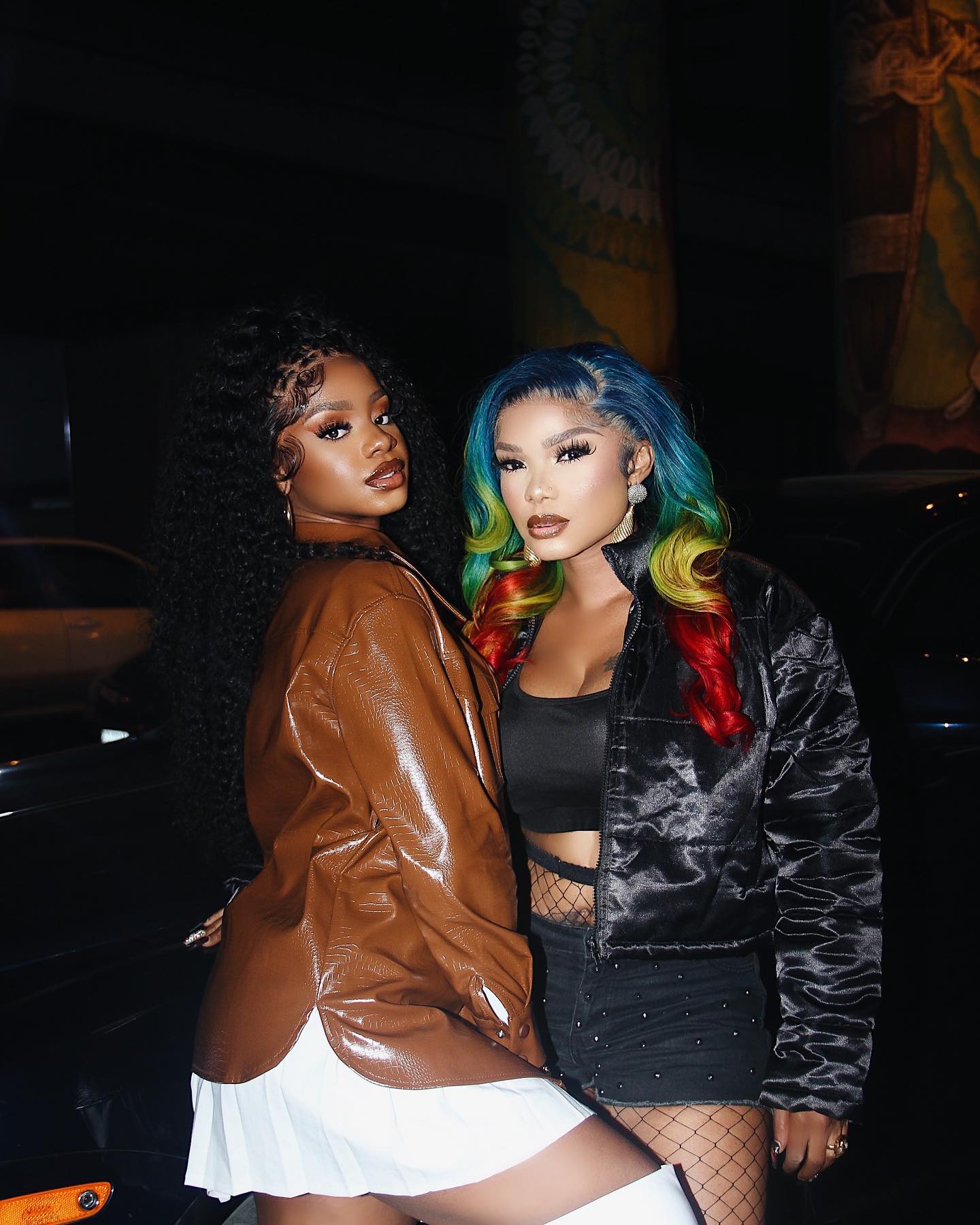 Priscilla Ojo, the pretty daughter of popular Nollywood star, Iyabo Ojo, has shared what her mother did on popular reality TV series "Real Housewives of Lagos" that embarrassed her.
The Real Housewives of Lagos was one of the most popular reality series on Showmax which caused chaos on social media.
In an interview with media personality, Stephanie Coker for her podcast, "Me, Her, and Everything Else," Priscilla opened up about how it was for her to have her mom on the reality show.
According to Priscilla, she felt really bad and embarrassed when her mother fought dirty on live Television.
Stephanie asked her,
"How did you feel when your mother said she was going to be on The Real Housewives of Lagos?"
Responding, Priscilla said,
"I was so scared. Because I'm a private person regardless and I was like oh my god. I didn't want her to have haters or have negative comments. I didn't know how to stand it because it would affect me. But at the end of the day, my mom is herself. So if you like her, if you don't like her, she's still herself.

So she's not going to fake anything. She's not going to do anything to make you not like her. So I was scared at first but then I was like okay, just do what you have to do.

You're trying because I don't think I can do it. Having cameras follow me everyday of my life. It will be hard. But I feel like she did quite well. She did well. I was so proud."
ALSO SEE: Nollywood Star, Iyabo Ojo Reflects On Her Journey As A Single Mother Of Two: 'I Was Afraid, Sometimes Confused..'
Stephanie then asked, "Was there any point in which you were embarrassed?" and in response,
Priscilla stated,
"Yeah. Yeah! I think it was when she got into a fight and then she was like [shouting], I'm already used to that but I was like mummy, don't let people see this.

Oh my goodness. Because when she gets angry, you'll think she literally hates you but like that's how she expresses herself. So I'm like mum, this is a family thing, don't take it out there. So when it was out there, I was like "oh my god". But then, you know, everybody has their own."
SEE ALSO: Single Mom, Iyabo Ojo Shares How Her Daughter, Priscilla, Saved Her Career In A Heartfelt Birthday Message
She continued:
"You know that whole thing that happened between Baba Ijesha and all that, I spoke to my mother, I said "mum, don't go live".

She said "oh it's fine". When I left, she locked the room. I was like "mum!" I was calling her, she's like "don't call me", she blocked my number. Cuz me I'm the calm type, I don't like social media drama so I was like mum, don't do this. But I feel like she was fighting for the right cause."