Should Courtship Be Long Or Short? Nigerians Give Answers As They Share Their Courtship Stories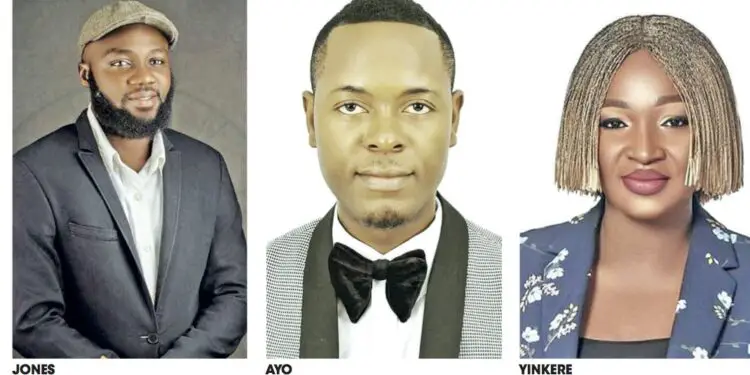 The period of courtship is meant for intending couples to know one another well before getting married.
While some people believe that courting for a short period of time is ideal, others claim that a long courtship is not a guarantee for a lasting marriage.
One person who believes that no matter how long you court your partner, a marriage that is doomed to fail won't last is Hilda Munachi. She stated that her marital experience is not one she loves to relive even though she courted her ex-husband for four years before they got married in 2010.
According to the human resource manager in a firm based in Lagos, she met her husband in Abuja during one of her work trips in 2005. She said:
"He was everything I wanted in a man. He was hardworking, supportive of my life's dreams and funny but he was a pathological liar, a narcissist and a serial cheat. I didn't know that beneath all the good man façade was a man who never accepted he was wrong but blamed me for everything that went wrong with our marriage."
The mother of two said that six months after they started dating, her ex-husband proposed to her in 2006 and she accepted. She added that she didn't know she was in for a very long, bumpy and draining ride. She continued:
"I noticed he lied a lot. He would lie for no reason. Whenever I confronted him about it, he would get angry and then try to twist the whole issue and blame me for his actions."
Munachi told Saturday Sun that their courtship was an unending tale of different women coming in and out of his life. She stated that there were always different women around him and whenever she questions him about that, he tells her not to worry and that they would get married soon and the women would leave them alone.
She said she noticed that he never takes responsibility for his actions but finds a way to blame everyone else for things that happened while they were courting. Munachi stated:
"For four years I courted this man but I didn't know the kind of person he was deep down. I didn't know he was addicted to porn. I didn't know he loved to patronise prostitutes. I didn't know he lied about his family. I didn't know he hated the fact that I came from a rich family and he had plans to render me useless financially." 
According to Munachi, a lot of things happened after they got married that made her question why she overlooked some of his behaviour while they were courting.
She said that he was cheating on her with different women and was blaming her for his actions because she was working too much and didn't have enough time for him. Munachi said:
"After dealing with his unending lies, constant cheating and blaming me for the things he does, I filed for divorce two years ago. I took that decision after I stumbled on his chats with different women including two that were HIV positive and with whom he had unprotected sex.

I got tested immediately for HIV and luckily, I wasn't infected. So, I made the decision to live with my life and health intact so that I can take care of my children."
SEE ALSO: Meet the Woman, Nollywood Filmmaker, Obi Emelonye Married Without Courtship
The Anambra state indigene said that she doesn't believe that courtship serves any purpose because people can lie and hide who they are well before marriage only to unleash their real selves after marriage.
She added that in her own case, even after she took time to get to know her ex-husband well, she was still deceived and lied to.
Adeh Jones said that when it comes to courtship, there is no one size fits all. He added that he has seen couples who courted for about six months, got married and their marriage is a blast, full of love and authenticity. He said:
"I've equally seen couples that courted for up to five years, and weeks after the marriage, the woman is thinking of leaving. the marriage. It's not about the duration but the people in the relationship, their defined values, and level of preparedness." 
Anna Vivienne Nomor said that the courtship process should not be rushed because it is a very crucial stage of a relationship. She added that courtship should last for a minimum of two years because that period enables one to know more about their partner.
Nomor said:
"You don't rush relationships or love, you take your time to know your partner and how compatible you two are. I strongly believe during that period, red flags are more pronounced and that is when some persons choose to continue with the relationship or not."
She insists that love is not enough reason for marriage and that people thinking of getting married should ask themselves if they are both financially stable to run a home.
She said that they should also factor in their health status as well as other issues that cause marital problems if not tackled during courtship. She added:
"I really hate it when someone tells me to go and marry or that I must not be financially stable before I marry and start having children. It really annoys me because when I listen to them and end up in a bad marriage and start suffering, they won't even be there to assist me."
Nomor reiterated that courtship should not be rushed because she has seen marriages crash because the couples decided to live in their family houses instead of renting apartments for themselves and enjoying their privacy.
She said that the period of courtship is an ideal time for couples to talk and take decisions about what will happen after they get married instead of leaving things to chance.
Mr Tosin Ayo is a fan of long courtships. He stated that when it comes to courtship, it is not how far but how well. He also said that the duration of courtship depends on some factors peculiar to the couple involved.
Ayo noted that as humans, you cannot know another human being well. He added that you can only know the part they are willing to show you, but if you study them well enough, you will find them out. He said:
"When it comes to courtship, a minimum of six months is recommended and two years maximum, so the boredom of hesitation and delayed hope mixed with despair won't set in."
Ayo who courted his wife for two years and six months stated that people should date intentionally and shouldn't start courting unless they will be ready soon for marriage. He added that it is not right to use others as ring holders. He further said:
"My wife and I courted for two years and six months. This was because we both had to travel overseas for our Master's degree programmes in successive years." 
Founder/Executive Director of WUMSY CARES, a child, gender and mental health advocacy hub, Stephanie Yinkere said that courtship should last at least two years because the first year is usually all lovey-dovey and feeling butterflies but as couples proceed into the second year, they start seeing their partners' flaws and mistakes.
The certified child and gender rights advocate added that it is during the period when couples see one another's flaws that matters a lot.
"This is the purpose of courtship. It is for men and women to know their partners' strengths and weaknesses and reflect on them. If they can tolerate themselves at this point or believe they can live with one another peacefully, then they can get married."
Onoriode Edwin believes that long courtship causes breakups between couples. He said that getting to know someone shouldn't take donkey years and once two people spend too much time in courtship, they become tired of each other and their marriage is not likely to last.
ALSO SEE: Married For 30 Years, The Onos Share The Beautiful Journey Of Their Love Life And Advice For Intending Couples
The father of four revealed that he got married six months after meeting his wife. In his words:
"When I met my wife, I was 33 and she was 24. I didn't want to waste her time or mine by engaging in a long courtship. A month after we started dating, I declared my intentions of marrying her. I told her to tell her parents that I wanted to come and see them. She was sceptical at first but I assured her that I didn't come to toy with her."
Edwin said three months after they met, he knew that he would spend the rest of his life with his wife even though she was from another state and his people didn't approve of her at first. He added:
"As a man, three months is enough for you to know if you want to marry a woman or not. Except for health or financial challenges, I don't see why you should court for six to eight years. It doesn't make sense. You don't have to waste a woman's time if you no longer want to marry her. Just be honest with her."
The businessman based in Lagos said that he has been married for over 10 years and marrying his wife remains one of his life's blessings. He added that he doesn't believe in long courtship because, at the end of the day, people might overdo things and cause problems for themselves.
They might even meet someone else while in courtship with another person and by that time, breaking up with the first person becomes very difficult and heartbreaking.