Heartbroken Woman Seeks Wise Counsel On How To Handle Her Verbally Abusive Parents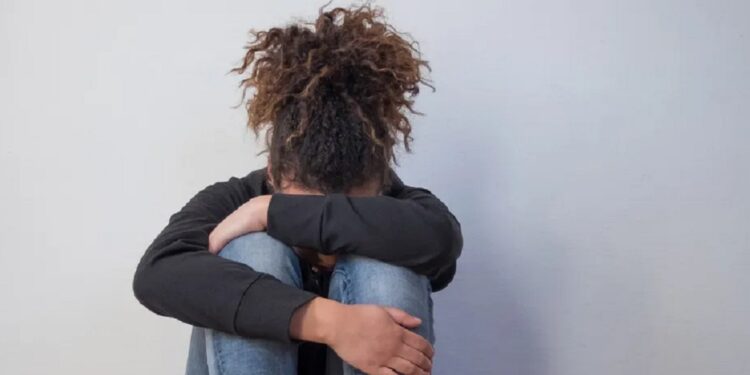 A young Nigerian woman, Opara Onyekachi Favour, has taken to social media to seek counsel on how to handle her verbally abusive parents.
In a post she shared on a Facebook group on Friday, February 17, the heartbroken lady claimed her parents constantly abuse her verbally, calling her a failure, a possessed child, and other derogatory names.
Although she says she tries not to be affected by their words, they often come back to hurt her when she's alone.
She asked people who have had similar experiences with their parents in the past for the best way to handle the situation.
She wrote:
"Please, I need advice. How do u deal with parents who constantly abuse u verbally call u failure , possessed child, bad spirit many names I can't remember. I try not to allow it affect me but sometimes when I am alone and think of it I get hurt. Please share your experience if u are facing same or u have experienced it before??"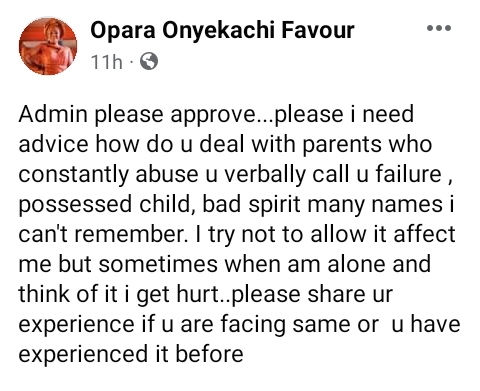 READ ALSO: Distraught Daughter Calls Out Her Parents As She Recalls Unbelievable Abuses She Suffered At Their Hands
Reacting with their sad experiences:
@Blessing wrote: