'It's Illegal To Reject Old Naira Notes' – Governor Babajide Sanwo-Olu Warns Lagosians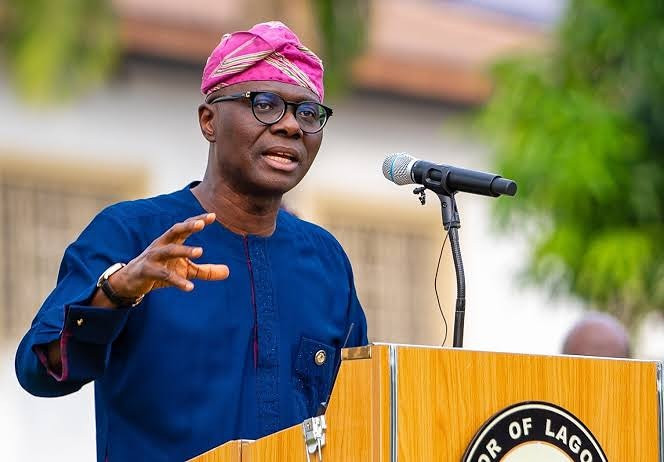 The Lagos state governor, Babajide Sanwo-Olu has said that it is illegal for residents of the state to reject the old N500 and N1000 notes.
According to the state governor, this is in line with the March 3 judgment of the supreme court where it was stated that the old naira notes remain legal tenders until December 31, 2023.
The judgment was a result of a suit filed by 16 states in the country, including Lagos, challenging the naira redesign policy of the Central Bank of Nigeria (CBN) in the apex court.
Despite the apex bank's judgment, many businesses as well as banks have refused to ask the old notes. Many traders and commercial bus drivers have refused to accept the old notes, making life unbearable for many Nigerians.
In a statement issued on Monday, March 13, by the state Commissioner for Information, Gbenga Omotoso, Governor Sanwo-Olu advised all agencies of the state government not to reject payments made with the old currency.
READ ALSO: Supreme Court Orders Old Notes To Remain In Circulation Till…. Declares President Buhari's Order Invalid
The statement reads:
"The Lagos state government has noted the hardship sparked by the naira redesign policy, which has affected business and commercial activities. There is no reason to reject the old notes, going by the supreme court judgment delivered on March 3, 2023.

The apex court declared that no reasonable notice was given as required by section 20(3) of the CBN act, noting that the public only became aware of the policy through press remarks, which cannot qualify as a notice to the public.

The court maintained that the policy has impeded the functions of state governments, pointing out that the directive that stops the use of the old notes is illegal, unconstitutional, null and void.

Governor Babajide Sanwo-Olu has, therefore, called on business owners, especially retailers, to accept the old N500 and N1,000 notes – in line with the supreme court judgment that the currency remains legal tender until December 31, 2023. It is illegal to reject the notes."
This comes after the Anambra state governor, Charles Soludo, disclosed that the governor of the Central Bank of Nigeria, Godwin Emefiele, on Sunday, March 12, confirmed to him via phone that banks have been directed to dispense old currency notes as well as receive the same as deposits from their customers.
ALSO SEE: Reactions Greet President Muhammadu Buhari's Approval Of Old N200 Notes
The governor disclosed this in a statement published on his Facebook page in the early hours of today March 13.
According to Governor Soludo, the CBN governor gave the directive at the Bankers Committee meeting on Sunday, March 12.
His post reads in full:
"Commercial banks have been directed by the Central Bank to dispense old currency notes and to also receive same as deposits from customers. Tellers at the commercial banks are to generate the codes for deposits and there is no limit to the number of times an individual or company can make deposits.

The Governor of the CBN gave the directive at a Bankers' Committee meeting held on Sunday, 12th March, 2023. The Governor, Dr Godwin Emefiele, personally confirmed the above to me during a phone conversation on Sunday night.  Residents of Anambra are therefore advised to freely accept and transact their businesses with the old currency notes (N200; N500; and N1,000) as well as the new notes.

Residents should report any bank that refuses to accept deposits of the old notes.  Anambra State Government will not only report such a bank to the CBN, but will also immediately shut down the defaulting branch."