Mum-Of-Two, Toolz Shares Her Understanding Of What Feminism Is…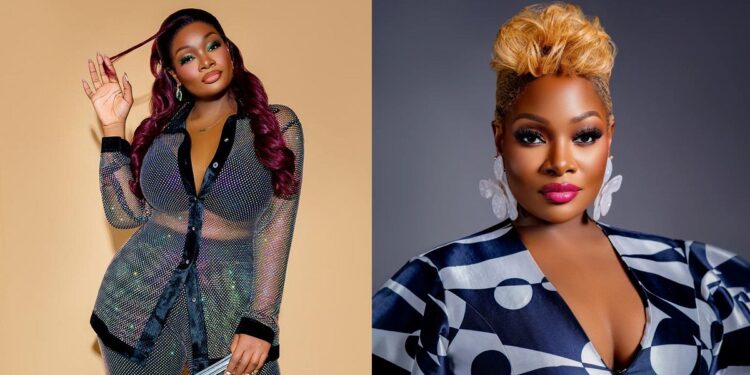 Media personality, Toolz Oniru-Demuren, has declared herself a feminist and shared a part of what feminism means to her.
According to the post the mother of two shared on her Instagram story, feminism is the right for a woman to choose what life she wants; whether it's having a career or being a housewife.
Toolz went on to say feminism is primarily about a woman's freedom of choice to live the life she desires without restriction.
She however clarified that there is nothing wrong with a woman cooking, serving or taking caring of her husband.
The media girl wrote,
READ ALSO: Dolapo Badmus Defines What She Thinks Feminism Is And Proceeds To Advice Wives
"I'm a feminist, and this is part of my understanding or what Feminism is

People don't seem to understand that feminism is the right for woman to CHOOSE what life they want. Whether it's having a career and being independent, or being a house wife or stay at home mom.

There is nothing wrong with doing something kind and helpful for your husband, and it's not a negative thing for a woman to do just because it involves preparing him food or being in the kitchen."
ALSO READ: Mum-Of-One, Ini Edo On Why She Doesn't Consider Herself A Feminist
See her post below,