Anwinli 'The Winlos' Ojeikere Shares Her Experience With Husband In The Early Years Of Their Marriage To Counsel Dating Couples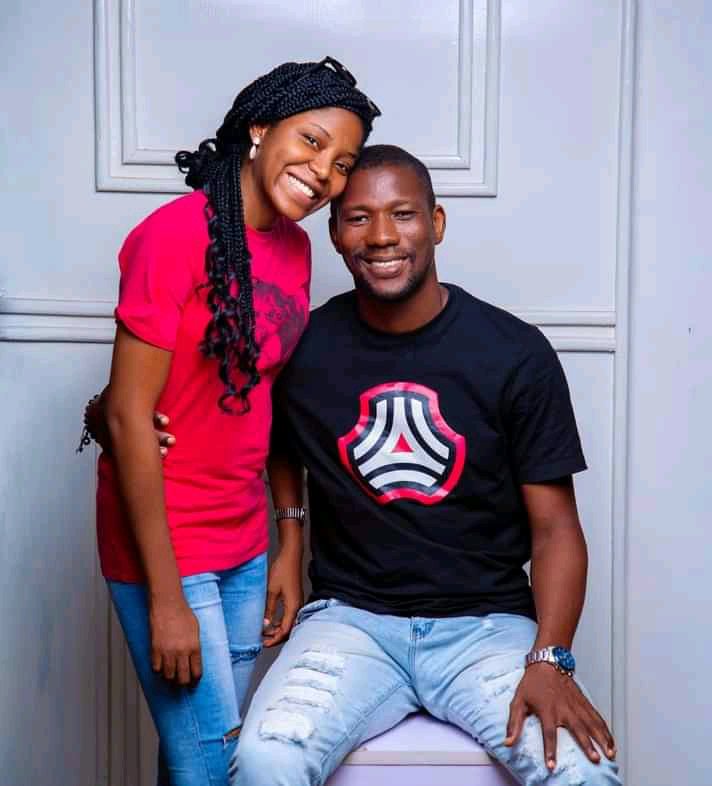 Nigerian clergywoman and relationship coach, Anwinli Ojeikere, has shared her experience with her husband, Pastor Ohis Muyiwa Ojeikere, in the early years of their marriage.
Anwinli, who has been married to her husband for ten years and run a joint-YouTube channel called 'The Winlos', revealed on Twitter that he wanted fresh food cooked every day.
According to the mother of one, her husband disliked having food refrigerated and then heated up later, but preferred eating fresh food every single day.
Narrating further, the pastor said she and her husband had to hold a "conference meeting" to discuss the issue before he could adjust to eating refrigerated food.
Based on her experience, she advised dating couples to discuss about food before getting married.
"Initially my hubby didn't like foods stored in the freezer. He said he wanted fresh food like you cook today and everyday. We had to have a conference meeting and afterwards he adjusted to freezer food. This is actually a topic to discuss before you say I do,"
she tweeted.
READ ALSO: Marriage Coach, Ohis 'The Winlos' Ojeikere Tells Us How He Handles Challenging Times In His 9-Year Marriage With Wife, Anwinli
See her tweet below,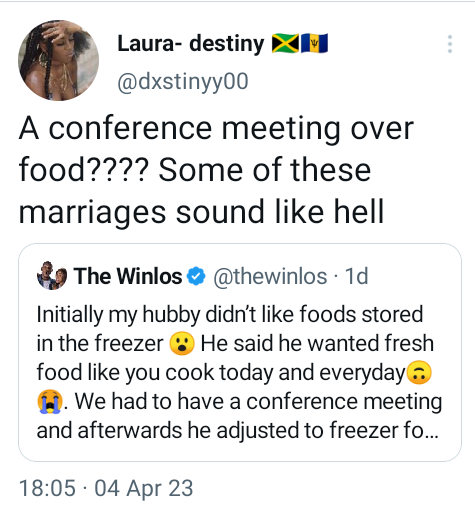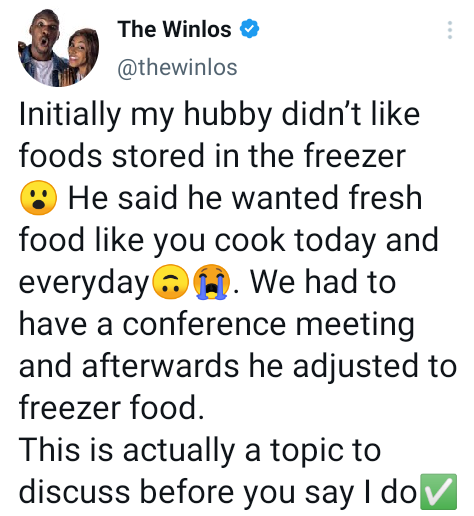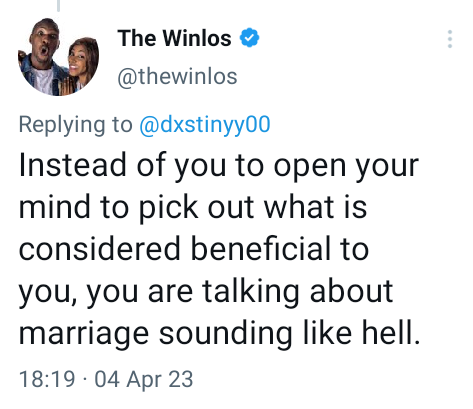 Initially my hubby didn't like foods stored in the freezer 😮 He said he wanted fresh food like you cook today and everyday🙃😭. We had to have a conference meeting and afterwards he adjusted to freezer food.
This is actually a topic to discuss before you say I do✅

— The Winlos (@thewinlos) April 3, 2023