Japan Redefines Rape As She Raises Age Of Consent In Landmark Move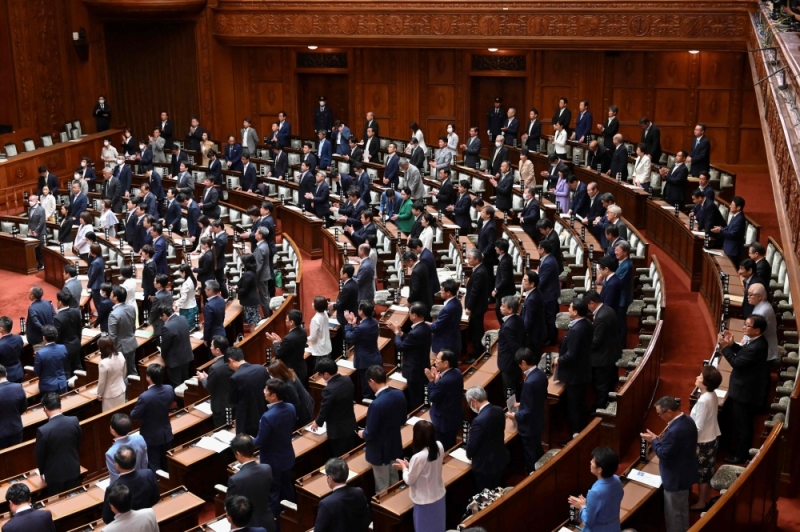 Japan has passed laws that redefine rape and raise the age of consent in a landmark overhaul of sex crime laws.
The definition of rape was broadened to "non-consensual sexual intercourse" from "forcible sexual intercourse", aligning Japanese law's definition with other countries.
The legal age of consent, previously at only 13 (among the world's lowest), has been raised to 16 years as lawmakers passed key reforms to sex crime legislation on Friday, June 16.
The reforms, which also clarify rape prosecution requirements and criminalise voyeurism, cleared parliament's upper house in a unanimous vote.
They explicitly outline eight scenarios where it is difficult for a victim to "form, express, or fulfil an intention not to consent" to sexual intercourse.
These include situations where the victim is intoxicated with alcohol or drugs; or subject to violence or threats; or is "frightened or astonished". Another scenario appears to describe an abuse of power, where the victim is "worried" of the consequences of refusal.
This is only the first time Japan has changed its age of consent since its enactment in 1907.
Meanwhile, the statute of limitations or legal window for reporting rape will be extended to 15 years from 10 years, to give survivors more time to come forward.
Campaigners welcomed the reforms, with the Tokyo-based group Human Rights Now calling them "a big step forward".
The lifting of the age of consent in particular will "send a message to society that sexual violence by adults against children is unacceptable", the group said in a statement.
The age of consent below which sexual activity is considered statutory rape is 16 in Britain, 15 in France, and 14 in Germany and China.
Japan's had been unchanged since 1907, with children aged 13 and above deemed capable of consent.
In practice, however, across many parts of the country regional ordinances banning "lewd" acts with minors were sometimes seen as effectively raising the age of consent to 18.
READ ALSO: #JusticeForUwa: Former Governor's Wife, Florence Ajimobi Sends Strong Message To Parents On Educating The Boy-Child About Consent
Under the new law, teen couples no more than five years apart in age will be exempt from prosecution if both partners are over 13.
Japan last revised its criminal code on sexual offences in 2017, for the first time in more than a century, but campaigners said the reforms were insufficient.