'One Stillbirth, One Miscarriage, Fibroids' -Actress Aolat Narrates Her Hellish Pregnancy Experience As She Finally Becomes A Mom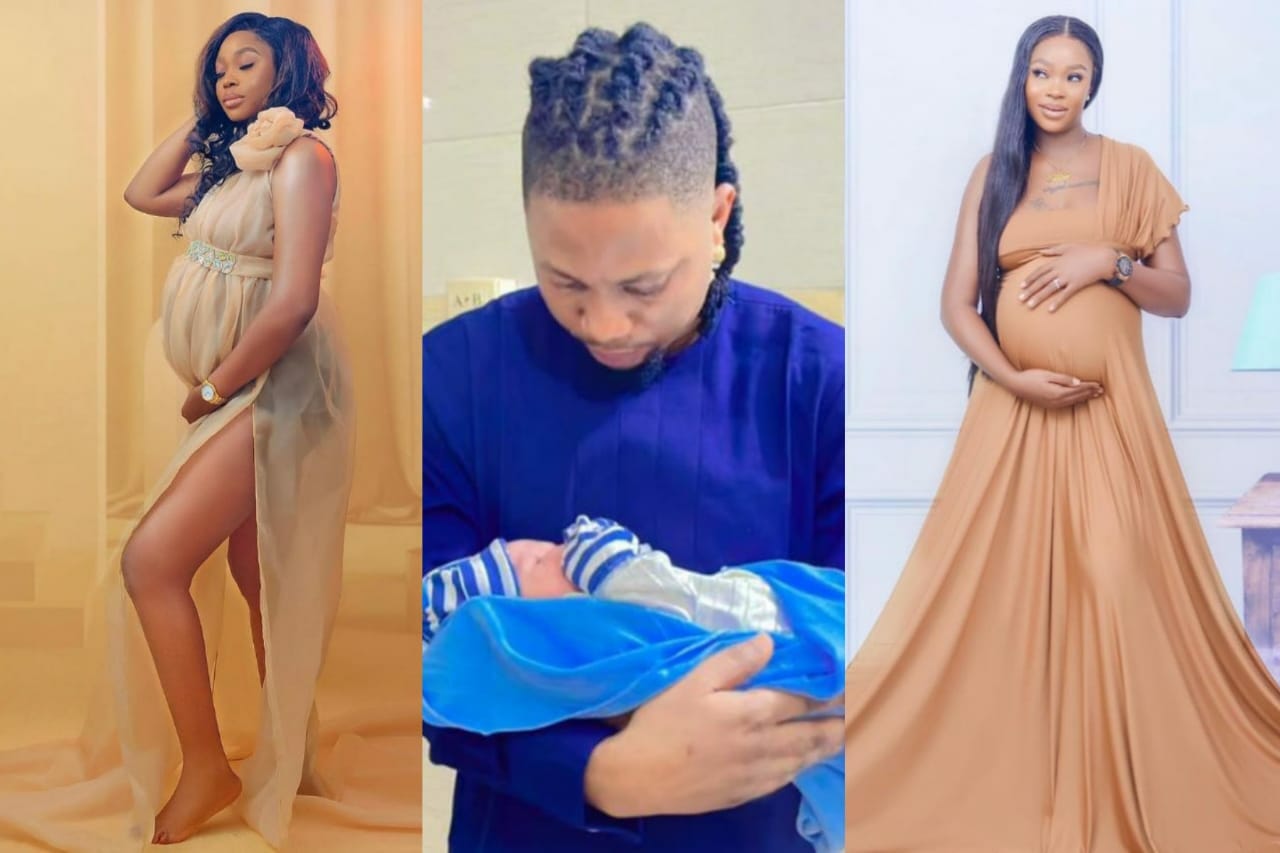 It is a joyous time for famous Yoruba actress, Ayonimofe Onibiyo, otherwise known as Aolat. The movie star who got wedded at Ikoyi court registry, September 17, 2022, announced the arrival of her second child, a boy, who came after so many difficulties.
Taking to her Instagram page, Aolat who already had a teen daughter, revealed the battles she faced before she became pregnant. The now mother of two lamented her pains and struggle while waiting to have another child.
Speaking about her trail with her husband, the entertainer revealed that she had a still birth, suffered one miscarriage and nearly lost her bundle of joy because of a fibroid issue.
Aolat revealed that she went through the nine months journey in pains because she had a complication caused by fibroid and was mostly on bed rest.
She also spoke about her colleagues who were angry without understanding her pains, stating she tried reaching out to a few people who snubbed her.
The new mother revealed that the actions of her colleagues broke her heart, but she just had to move on with her life.
She thanked God, her husband, her younger sister and her first child for their support during the challenging period as she rejoiced having her son King Praise with her.
SEE ALSO: 6 Nigerian Women Detail Their Harrowing Fibroids Stories & How They Won The Battle Against All Odds
In an extensive Instagram note, Aolat wrote;
"I survived Labour room 💃🏾

One still birth
One Miscarriage

God decided to put a big smile on my face

This is how it's all started 😊 after so many things my husband and I have been through, sleepless nights, hospital appointments & all

Last December we just decided to leave everything into Gods hands & boom in January, God answered our silent prayers.

January everything was fine, I was so happy. February I went to London, we were already planning on how I am going to give birth in US & few days after my stay in London, I told my husband I'm having some pains I can't even explain.

We were both worried in my mind I was thinking something else, the only thing I was thinking about is begging God to help me deliver safe and sound cause I've really suffered & been through a whole lot,
So I got to Nigeria, went for my first scan & doctor said I've fibroid & it's possible it's affect the baby 😭 that was the genesis of the whole pains.

Did some test & they placed me on medication, I cried my eyes out cause after all this stress that I've been through. I did whole body test & fibroid didn't show up so why now God ?

4 month into pregnancy stage to have a serious pains & I was rushed to the hospital again. I thought it was over, at this point the pains was unbearable for me.

But God still show up for me as his favorite child, two doctors attended to me and I was told not to sleep with my left side as the fibroid is threatening the baby.

If you have fibroid with pregnancy you will understand what am talking about. The pain was severe. I hardly sleep, can't sit or stand for too long, I went through hell but in all I kept praising God, because I know if I can make it to the fifth month then you are with me.

A lot of people were angry with me mostly some of my colleagues ,you all don't have the idea of the pains I was going through, I was fighting for my dear life. I managed to reached out to few people that I was sick but I was being ignored 😊

This really breaks my heart because I was in pains and these people were acting up. On shai baby's dedication I was at the hospital Receiving treatment just to subside the pains I was going through.
ALSO SEE: Surgeon, Dr Benjamin Olowojebutu Talks On Managing Fibroids In Pregnancy
I want to use this opportunity to thank my God Adeeda mi, tio je ki ori mi gbabode & husband, oko mi, na Man U be , my kid sis @bestwigsandskincare my beloved daughter @mimi4joy1 for their unconditional love and absolute support throughout this journey from one pain to another.

Today fibroid pain, tomorrow swollen legs, next tomorrow I can't breath properly, another day headache and palm swollen but God didn't leave me for me.

God the game changer, who stood by me throughout this 9month journey, my family and few friends that showed me nothing but pure Love… God bless u all.

Welcome to d world @kingpraise02."