Former Aide To Ex-State Governor, Smith Shares How He 'Saved' A Marriage Being Threatened By A Side Chick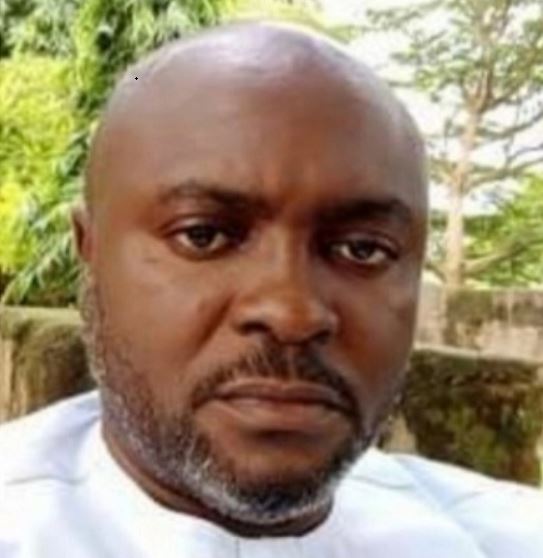 Former aide to ex-Benue State Governor, Takema Akom Smith, has narrated how he saved a marriage that was on the verge of collapse because the man's mistress gives him oral s3x and d0ggy style while his wife doesn't.
According to Smith, while talking to the adulterous man, he was surprised at the excuses he gave for cheating on his wife.
Smith said the unnamed man disclosed to him that he loves sex so much and that his wife doesn't give him blow jobs and the different sex styles he gets from his mistress.
Smith went on to counsel couples to be very opened to each other about their sexual lives.
Below is what he wrote in a Facebook post on Wednesday, September 27:
READ ALSO: Why It Is Important To Understand You And Your Partners Erotic Blueprint And Sex Languages | Sex Therapist, Hannah Jonathan Enlightens Couples
"There is someone whose marriage has been threatened by a side chick and I got talking to him to slow down and I was surprised at the excuses he gave me.

He told me the wife does not give him a blow job and he likes it so much while the chick side gives him and doggy at will.
READ ALSO: South African Man, Dan, Shares Why It Is Futile Trying To Save Some Marriages
I went ahead to ask if he didn't know all this during courtship (apologizes to biblical teachings), and he told me because he was getting married to her he didn't want her to know he was that spoiled.

See…. That's where most of our problems start, whatever you like or desire kindly tell your partner, if she or he does not know it kindly practice it to perfection.

What is big about a blow job that your wife can not do? I told him to start doing with his wife and stop destroying his marriage by mere miss of a blow job.

Incidentally, both of them are good now because he tried with his wife and the wife was even an expert than the side chick just that the both of them were been shy to explore each other sexual life."
ALSO SEE: Are You No Longer Sexually Attracted To Your Partner? Here's Experts' Tips On What To Do