Soon to-be 50 year-old Woman Gives Birth To First Baby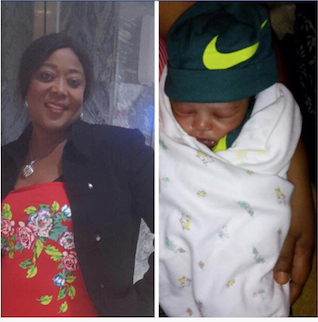 To give hope to women trying to conceive, popular Blooger Ono Bello took to her IG page to share the story of a family friend who recently welcomed her first baby after 14 years of marriage.
She wrote:
This is to give hope to women all over believing in God and hoping for the fruit of the womb.
The lady in the picture has been married since 2002, that's for 14 years and has been praying for God to bless her & her husband with a baby. She is going to be 50 years old this May. Two days ago she gave birth to a beautiful baby girl. She conceived naturally when she least expected gave birth naturally. God remembered her and wiped off her tears with this precious gift.
For those of us that are looking up to God for the fruit of the womb it is never too late. Keep believing and having faith that God always perfects at HIS appointed time. His ways are not ours, He will do all he has promised! Keep praying, keep believing!