10 Ways to Help Daddy Bond With His Baby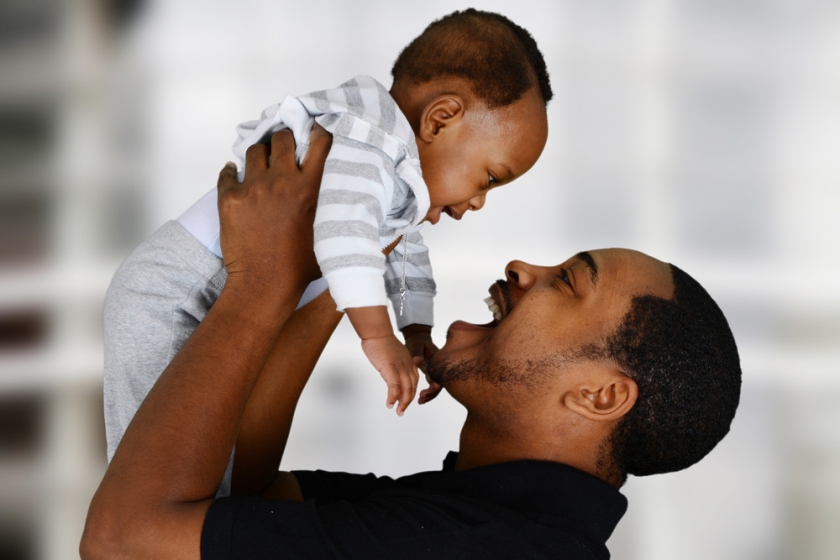 Mark Wealth
The bond a mother enjoys with her baby runs utero-deep, starting from even before the baby's birth. Time spent breastfeeding along with the skin-to-skin contact further strengthens this bond. However, this is often not so for some fathers. Or do I say most fathers?
As a mother and wife, you may be worried about this and would like to change it. Find 10 useful tips to help your partner equally bond with your baby.
1. Start Really Early
You can start while you're still pregnant by inviting him to talk to the baby who can hear and recognize your voice at this stage of pregnancy.
READ ALSO:9 Things New Moms Don't Know About Breastfeeding
In addition, according to research, fathers who are at their baby's birth and hold their little ones shortly afterwards have very similar feelings of attachment to those experienced by mothers.
2. Daddy and Baby Play

Experts explain that mums and dads tend to connect with baby in different ways. Mother's usually involve talking and silent interactions while father's tend toward physical playfulness.
A mother says this, "I woke up in the middle of night one day to find my husband listening to rock music on his computer with the baby bouncing to the beat."
How sweet!
3. Hand Over Baby to Daddy
As often as possible, when you guys are together and you need to do something, do not ask your hubby to do it for you. Hand the baby over to him and take your sweet time doing your thing. Encourage him to play or talk to baby if he's not already doing so.
4. Baby Burper
Ask him to be the official baby burper when he is around. After breast or bottle feeding, he can carry the baby and gently stroke their back until they burp. Show him how to if he doesn't know.
5. Diaper Duties
Does he know how to change diapers? Well, what are you waiting for? Teach him how to check and change. Watch him while he tries and fails the first few times and then leave him to carry on. All this should be done in a fun, playful manner. You don't want to make it look like it's work.
READ ALSO: Expectant Dads: 10 Things They Should Know
6. Dress Up Baby
So, he knows how to change diapers, why not move on to dressing the baby up? This provides opportunity for skin-to-skin as well as eye contact.
A conversation in soothing tones can be carried out while he's dressing her up.
7. Feed Baby
No he can't breastfeed for obvious reasons but mummy can pump some milk into a bottle (or formula if baby has reached that stage) and let daddy do the feeding.
More time spent together in intimate proximity as well as eye contact is achieved.
8. Read Aloud To Baby
Get story or nursery rhyme books with colourful pictures and read aloud to baby in animated tones. They absolutely love hearing voices, especially yours and daddy's.
9. Kangaroo Daddy
Get a front carrier if you don't already have one, strap the baby in on your husband, set them on a bicycle and push them downhill.
Just joking though; but even if it's a less exciting thing like walking around the house or neighbourhood, the closeness will be a perfect way for your man-baby to bond with the infant baby.
READ ALSO:Your Baby's Poo: What's OK And What Is Not With Photos
10. Selfie Memories
You can take selfies with your baby and encourage your hubby to do same. You guys can have fun making faces and watching baby smile or giggle or even try to imitate your silly facial expressions. Apart from bonding, you guys will be building a fortune worth of memories for future viewing pleasure.