"It Wasn't Easy being a Father & Mother at the Same Time" – Iyabo Ojo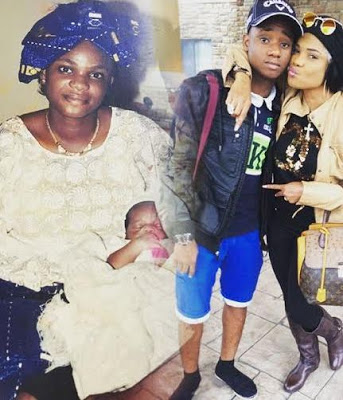 Popular Yoruba actress Iyabo Ojo's first son will be turning 17 tomorrow, 21st of June, 2016.
The excited mum of two took to her Instagram page to share a throwback photo, alongside a recent photo of herself and her 'golden boy' and also penned a heartwarming message to him.
She wrote:
"A journey of 17 years started just like yesterday, it wasn't easy being a father & a mother @ d same time even when I was married but today all I can say is thank u lord! my first fruit, my first true love, my joy, my strength, my weakness, my pride, u are my jewel of inestimable value.
"I loved u In my womb, loved u when u came out, loved u everyday for 17years n I will never stop loving u even in death. Keep making mama proud bcos that is all I want from you and your sister! Face ur studies, be responsible, be great, be respectful n love ur very own.
"Happy birthday in advance my golden boy @fedel_x mama loves u beyond ur imagination. It's tomorrow yeepee"
Photo credit: Iyabo Ojo Instagram