Woman Makes False Bomb Alert To Stop Husband From Travelling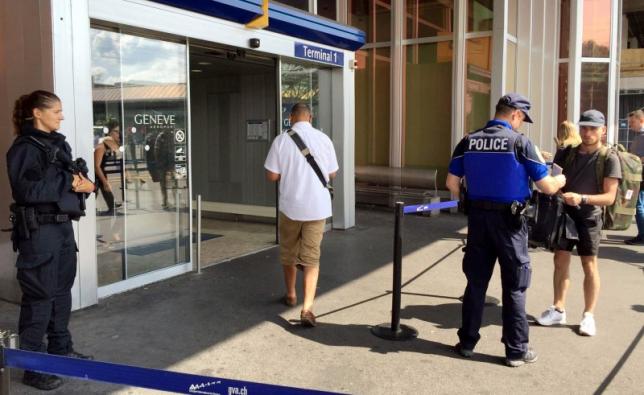 An unnamed woman triggered a false bomb alert at Geneva Airport, Switzerland, in an attempt to stop her husband from travelling.
The woman, according to REUTERS, called the airport's customs office on Tuesday night, saying that a person with an explosive would be at the airport the following day.
As a result of the false bomb alert, French and Swiss police massively scaled up security at Geneva's Cointrin Airport. The Geneva police reportedly conducted strict identity checks on airport passengers and heavily armed officers were deployed. Several entry points at the airport were also said to be closed, with passengers going in through a few doors where heavily armed police checked identity documents.
The Geneva prosecutor's office said in a statement, "Yesterday in the evening, a woman called Swiss customs at Geneva airport. She said that today a person carrying a bomb would be in the French sector of the airport."
When the Swiss authorities traced the number to Annecy in France, some 45 kilometres from Geneva, the French police sprung into action and raided the address.
The statement further said, "They found a woman who admitted to having made the call and explained that she wanted thereby to prevent her husband from leaving."
Criminal proceedings have reportedly been opened against the unidentified woman, both in France and Switzerland.
Photo credit: REUTERS