'I don't pray that my enemy should practice polygamy' Jide Kosoko Advises Young Ones Against Marrying Many Wives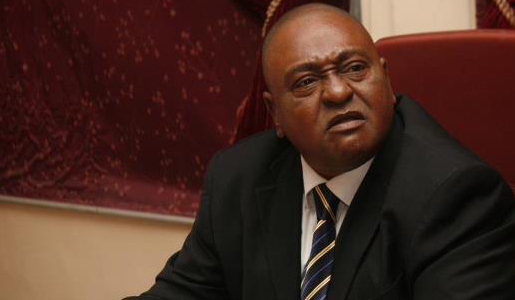 In an interview with Nigerian Tribune,veteran actor, Jide Kosoko, whose third wife, Henrietta Kosoko, passed away on Monday, June 6, 2016 revealed he wouldn't encourage any man to marry more than one wife stating that he does not wish polygamy on his enemy.
Here's the excerpts from the interview:
Do you regret being a polygamist?
Let me tell you, I don't pray that my enemy should practice polygamy. And, this should be a lesson to the young ones coming. I know some people will say their religion permits it, but the religion did not enforce it.

I have serious business to do now. I have young children to take care of.
It is more than 41 days since you lost your wife, Henrietta. It is on record that you have resumed work. How have you been coping with life without her?
When you say how I have been coping, honestly I don't know how to answer that question. I don't know if I should tell you I have been fine or otherwise. I can only say God has been my rock till this moment.

The truth is that I am yet to come to terms with the reality that she is no more. I don't want to believe that she is gone. So many things have been coming up since she passed away and I know things will continue like that for some time.
Why did her family insist that she should be buried in Delta State against the arrangement you had made for her to be buried in Lagos State?
That was the misconception that people had about the burial. Since the day she died, her family had wanted her to be buried in Delta. There were no issues about that at all. I was only trying to bargain for her to be buried in Lagos.
What kind of relationship did you have with her parents; did you receive their blessings before you decided to marry her?
Since the beginning of our relationship, her father did not hesitate to let me know that they had customs and tradition that must be strictly adhered to.  The man told me that I am giving you my daughter but I am not releasing the rope.

So when she died, I only proposed that she should be buried in Lagos but I am a man of culture and I respect tradition very well. So, there was no fuss about where she would be buried because we already knew where we were going.
How are you coping with the insinuation peddled in some quarters that losing three wives was not natural?
Segun (the interviewer), why are you asking me this question? I hope you don't want us to discontinue this interview? I don't want to start discussing all that. I don't know what you expect me to tell you.

Henrietta lived with me for over 20 years. I never expected or prayed that she would die. It saddens my heart when I hear people saying all sorts of things about her death. We all come to this world at one point in time and our exit will happen one day whether we like it or not. God is the giver of life.

He gives it and takes it when He likes. I wish I could stop Henrietta from dying. I believe she died at God's appointed time for her. If it is my turn tomorrow, I will not exceed that day. It is in whose place to say that someone's death is not natural? I leave them to their belief. I leave them to God.