Incredible! Meet The Grandma Who Is A Secondary School Student In Kaduna State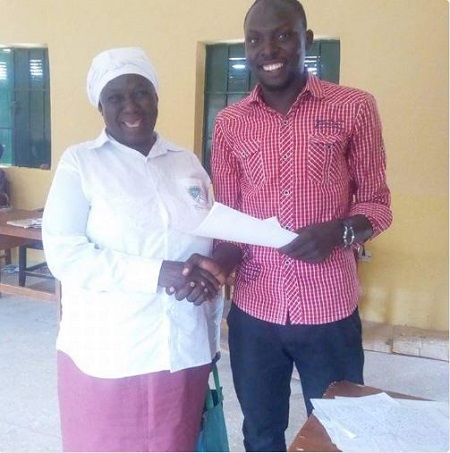 An aged woman known as Mrs Helen Odeba is causing a stir online after she was found to have enrolled in secondary school and she is in fact a Senior Secondary II, SS 2 student in Kaduna State.
The grandma's inspiring story was shared on Twitter by the man standing beside her in the photo above, identified as A.S. Aruwa.
According to him, Mrs Odeba's case has proved that it is never too late to seek for knowledge.

Social media users have hailed the woman's courage and quest for knowledge with many calling her the epitome of passion for more knowledge.
Photo credit: A.S. Aruwa Twitter