Woman Accused of Sleeping with Tonto Dikeh's Hubby Finally Reveals the 'Truth'
https://www.instagram.com/p/BPaZUsXhoFd/?taken-by=officialhiptv
For many weeks, there have been rumors circulating about the alleged crash of Tonto Dikeh- Churchill's marriage (read here). Many alleged that her husband, Oladunni Churchill's personal assistant and budding actress, Rosaline Meurer, was his mistress.
Several reports claim some posts and comments on Rosaline's Instagram page about Tonto's husband had fueled rumours of an affair between them, a development which allegedly caused strife in Tonto's marriage and made her revert to her maiden name on her social media pages.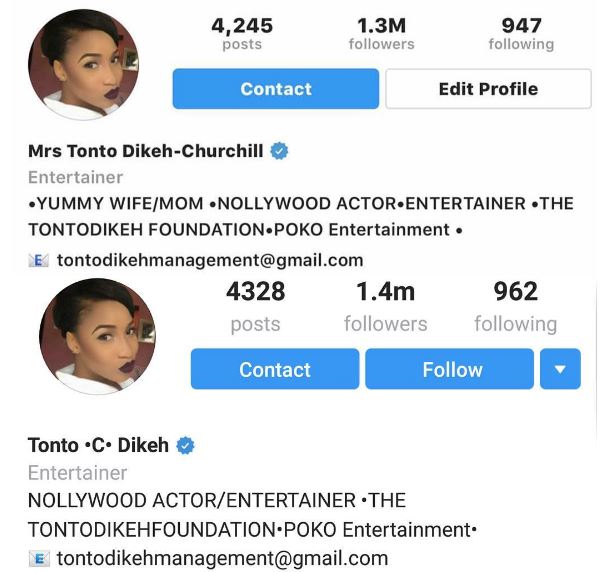 Yesterday, Rosaline, w granted an interview to HipTV where she denied all the allegations:
"It's irritating to the ears, it's just like saying 'are you sleeping with your brother'. like I've said before and I say again, he's like a mentor to me. He's someone I look up to, I like his person, he has a good heart, there's no one that wouldn't want to be identified with someone that has a good heart," she said.
Meurer also refuted reports that the couple were having issues in their marriage, adding that she is still close friends with the family.
"I really have nothing to say about this because it is very irrelevant to me. They are in peace, they are happy. I don't know about what you people are saying, but you guys should get your facts straight before bringing things out. It is really not relevant to me. I'm not gonna say much about it until…until never," she added.
Watch below:
Photo credit: Instagram/HipTV