Actor John Paul Nwadike and wife welcome twin boys| Shares Heartwarming Video of him Cutting his Babies' Umbilical Cords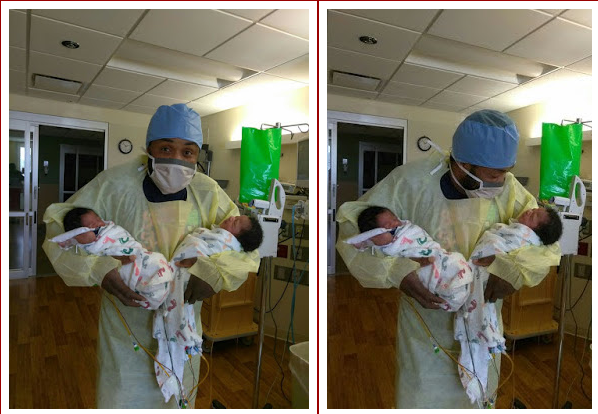 https://www.instagram.com/p/BQj47MOFvYv/?taken-by=johnpaulnwadike1
Nigerian actor, John Paul Nwadike, and his wife welcomed a set of twin boys on Monday, February 13th, in St. Louis Missouri, USA.
The actor who has been married for 4 years actively participated in the delivery of his babies as he personally cut their umbilical cords and shared the video on his Instagram page.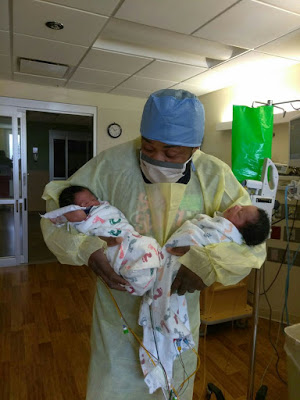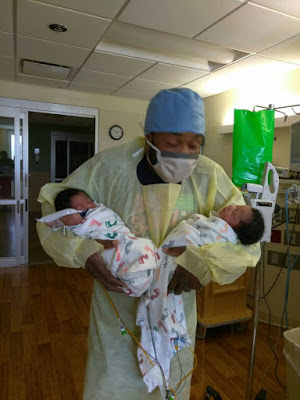 He wrote:
"???????????????????????? The Great Deliverer, the King of Kings, Ancient of days, the Unchanging able God, the Ubiquitous God, The Conqueror, The Protector, The Merciful God,The Miracle Worker, The Great Provider, The Rock of Ages, The Great Healer, The all Sufficient God, The Beginning and the End,The Great I AM that I AM, the Trinity God, the Giver of Life, the Creator.
I thank you soo muchhhhhhhhhh for blessing me and my household with Twins Boys. I will forever praise you, cause you've promised me that you will bless me abundantly only if I believe and have faith in you.#everything na double double oooo#????????????????????????????????????"
This will be their first children.
Watch the video of him cutting his kids' umbilical cords…
Congratulations to the couple!
Photo credit: Instagram