"Ladies, your vagina is worth something of value" – Dabota Lawson 
Dabota Lawson, former beauty queen and stunning mother of one, who separated from her billionaire husband, Sunny Aku, last year (read here), took to Snapchat to talk about the value of the vagina.
Dabota, who recently revealed that her ex-husband expected her to come begging, says vaginas are worth something of high value ($500 million) and shouldn't be given up easily, in order for men to accord females proper respect.
"Ladies learn to pretend and believe in your mind that your Vagina is worth something of value. Pretend it is a $500million bill. Will you just give a man a $500m bill for free or be displaying it anyhow?" she wrote.
READ ALSO: New Mum, Dabota Lawson, Accuses Fellow Ex-beauty Queen Of Sleeping With Her Billionaire Ex-husband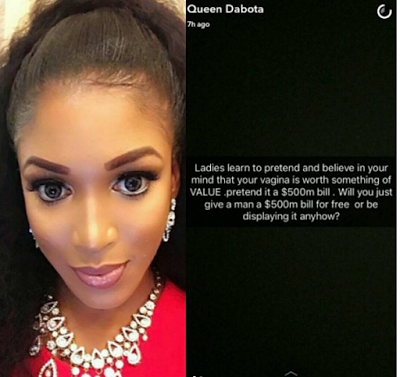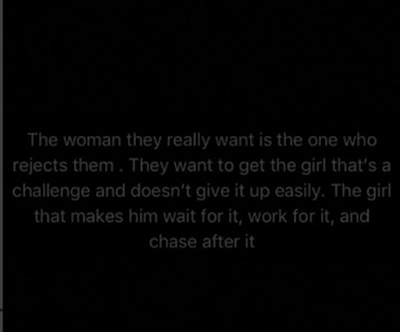 She welcomed her bundle of joy, a baby girl, on Saturday, October 8, 2016. According to reports, a source has alleged that her mum is currently in Texas, handling the 'Omuguo' part of the process.
Photo credit: Snapchat