Mercy Aigbe's Estranged Husband Lanre Gentry Spends 7th Night in Prison
Lanre Gentry the estranged husband of Nollywood actress, Mercy Aigbe, is still in Kirikiri prison. As a matter of fact, yesterday was his 7th day there.
According to reports from Premium Times, the efforts of his lawyers and friends to ensure that he regains his freedom on Monday were shattered because all the magistrates in Lagos attended a state-wide conference and none of them was available to attend to his bail application.
His team, however, hopes that all goes well so he can return home on Tuesday.
The 52-year-old hotel owner who arraigned last week before a Magistrate Court sitting at Ogba, Ikeja, on three count charges under the State Criminal law 2011, seems not able to meet the bail conditions of N500, 000; provision of tax verification and two sureties, one of whom must own property in Lagos State.
READ ALSO: "I prayed, I fasted, I hoped he was going to change…" – Mercy Aigbe Opens up in New Interview (WATCH)
This may be a confirmation of widespread rumours that he is broke.
You will recall that before his appearance before the court, another magistrate court barred Gentry from coming close to the actress and the two children in her custody (read here).
Gentry, who was alleged to have physically assaulted his wife, appeared before the court last Tuesday and pleaded not guilty to the charges leveled against him by the Lagos State Government.
You will recall that the State Government waded into the domestic violence case after the actress reported her attack to the Lagos State Government through Domestic and Sexual Violence Response Team (DSVRT).
The case was adjourned till July 12.
Meanwhile, Mercy appears to have become  an advocate for the Lagos State Domestic and Sexual Violence Response Team. Sharing a banner on her Instagram handle, she writes:
"Thank you Mrs. Lola Akande (Honourable commissioner for women affairs Lagos state) thank you Governor @akinwunmiambode ….. (sic)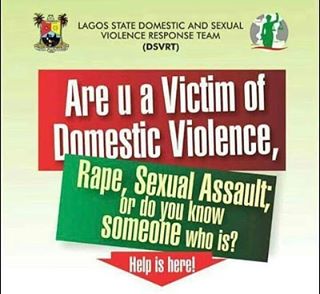 "Urging fans and followers to repost because "Someone might be in need of this!

"#saynotodomesticviolence
#iamasurvivor
#conqueror
#thelordismystrength
#livingtestimonyqueen
#speakout
#letusstopvictimizatonagainstvictims
#togetherwecanfightthismenace
#spreadlovenotviolence
#showlove."
The couple has been married for seven years and the union produced a son, Juwon Gentry. While it is Mercy's second marriage, it is her husband's third marriage.