7 Embarrassing Questions About the Vulva that Women Are Afraid to Ask But Should Know About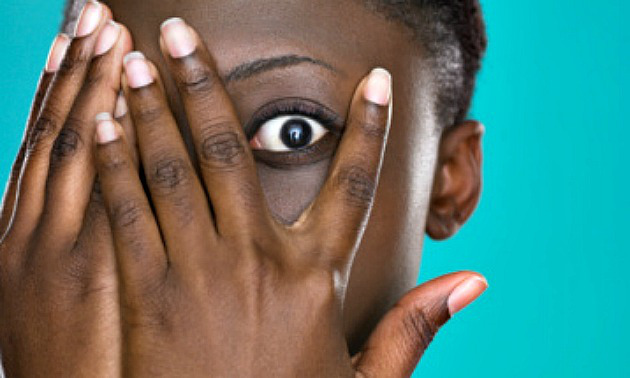 Every woman has 3 holes. The first two parts of a woman's sexual anatomy can be very confusing and very embarrassing for a lot of women. There are questions most women want to ask, but are shy to ask often times.
These 3 holes are:
Vagina- baby comes out from, penis goes in to and medical instruments for medical check ups
Urethra – pee comes out from
Anus – Number 2 (poop) comes out from
Thankfully, Women's Health has published an article about questions women want to ask but don't.
1. IS IT NORMAL TO FEEL AROUSED WHEN I PEE?
According to Kate Holloway, M.D., an ob-gyn at the Institute for Women's Health in San Antonio she tells women not to feel that this is abnormal in anyway. She says there is no need to freak out, as the urethra and the clitoris are very close. Depending on a woman's anatomy, a bit of sensation might occur sometimes when she pees. But if it bothers you, makes you feel uncomfortable, or is accompanied by a burning sensation, see your doctor to talk it through, suggests Holloway.
2. WHY DO I HAVE SMELLY, WHITE DISCHARGE?
Here's what you need to know: White discharge on its own isn't cause for concern. Due to hormones and a woman's cycle, there is a fair amount of discharge that is considered normal. Every woman has her own distinct "aroma", but an odor? That's when things get dicey. It could signal anything from a bacterial infection to a sexually transmitted disease. Visit your doctor to help you rule out anything serious.
3. HOW DO I STOP GETTING ACNE IN MY PUBIC AREA?
Those little bumps aren't acne, but infections from you shaving. I.e razor burns, hair removal creams etc. Consider taking a break from your razor for a while. If you however must shave, try relaxing your bikini area with a warm towel before shaving, and applying something to soothe the area after like coconut oil.  You should still visit your gynecologist to make sure it's not a rash or infection.
4. WHY DOES ONE OF MY LABIA LIPS HANG LOWER THAN THE OTHER?
The labia minora ( vaginal lips) of most women are asymmetrical, with one lip hanging lower than the other. If it doesn't bug you, then don't worry about it. It is completely normal and does not affect your health or the way your lady parts will and can function. But if it does, you could explore a procedure called labiaplasty that'll correct it.
5. WHY DOES MY VAGINA ITCH HORRIBLY BEFORE I GET MY PERIOD?
There are hormonal changes that occur throughout the cycle that can cause lower estrogen levels right before your period. "That could lead to thinning of the vaginal skin, which can make it more dry, irritated, and potentially itchy.Anything associated with hormonal changes shouldn't be horrible," says Holloway. If it's itchy uncomfortable, get it checked out. A vaginal or skin infection could be to blame also.