Speaking Out Against Harrasment: Yomi Fabiyi Addresses Cyberbullies on Social Media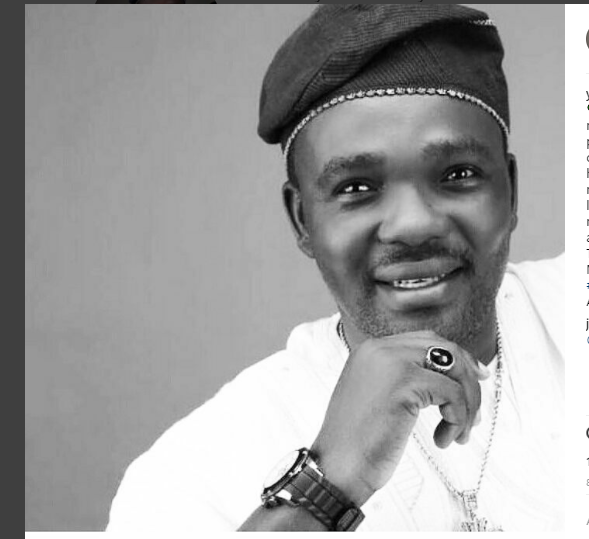 Nollywood movie producer and actor, Yomi Fabiyi, is taking time out to address cyberbullies on social media. The popular actor, who divorced his British wife of 4 years, Fran, (read here) last year in November, urged celebrities to stand up to cyber bullying and put an end to it. Read the father of one's post below:
READ ALSO: "I have been waiting for years to hear your voice. Even if it is just a sentence" – Actor Yomi Fabiyi Makes Touching Plea to Contact his Son
We are in a precarious situation now that anybody see those living in glass houses(Artists, celebs, public officers) as "SOFT TARGETS" for cyber-bullying and social media blackmail with lies, unverified facts, and bigotory.

They believe hurting your brand online, or creating an impression about your personality with less than N100 value of data is payback and expect you to loose sleep over it. They think they are anonymous and can go uncaught and unpunished. Iro nla, ofo ojo keji oja.
The best way any artist can survive this era of cyber-bullying through to cheap blackmail from people we know or we don't know until the Government fix this rot, everyone should try as much as possible not to respond to irrelevancies online especially those with malicious motives. People must talk or act evil at any slight opportunities. When you reply, you make such person look important than they think they are. Develop a thick skin and simply ignore.

Most bullying don't last, too many bitter and depressed people out there. Some are psycho patients who are undergoing rehab with android phones, some will everly take undue advantage. If you have a good publicist/management or lawyer, they know how to handle the rest.

When we ruin the positives of social media in this side of the clan our eyes go open. Abuse, insults and trolling are not public opinion, you are weak if it gets to you. Real successful people don't pay attention. If people will not dig deep before conclusion, catch fun on your page simultaneously and ignore the evil exploit.
Photo Credit: Instagram