R.I.P… Super Falcon's Coach Florence Omagbemi Loses 15 Year Old Son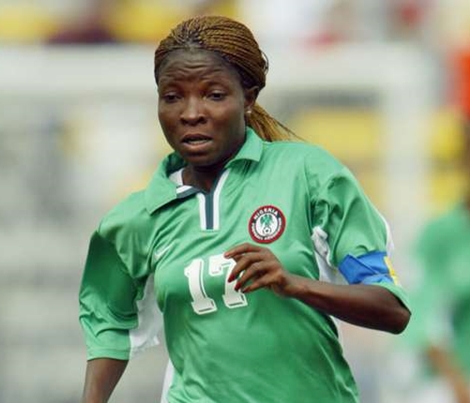 Just six months after the death of her dad, Super Falcons coach, Florence Omagbemi, is bereaved again.
Omagbemi's 15-year-old son, Samson, reportedly died on Wednesday, June 14, in a swimming pool at a hotel in Effurun, Delta State.
Sun News gathered that Samson and one of his classmates reportedly got drowned in the pool where they had gone to for an after exams party.
Media officer for the Nigeria U-23 team, Timi Ebikagboro, announced the boys' death via a Facebook post.
The post explained how a teacher took JSS 3 students of Challenge International School, Kolokolo Udu Road, Warri, to Golden Tulip along PTI junction Effurun for "an after exam party."
"Am just in a sad mood, how on earth will a teacher take JSS students to a hotel in Effurun for an after exam party and in the end 2 of the innocent students got killed and thrown into the hotel pool, one of two dead kid is the "son" of our own Florence Omagbemi, Super Falcons head coach.

"Please, I beg all of you to put her in your prayers, she needs all our support in this her trying times, I hope the Delta State Ministry of Education will act on this?," he wrote.
Meanwhile the Nigeria Football Federation, NFF, has joined in the mourning and also sent condolences to Omagbemi who last year led Nigeria to her seventh Africa Women Championship title in Cameroon.

The Federation, through its official Twitter handle, @thenff, wrote, "Our prayers are with @NGSuper_Falcons Head Coach, Florence Omagbemi who lost her son, Samson, on Wednesday. May his soul rest in peace."