Find Out How Toke Makinwa Helped a Student in Need on Social Media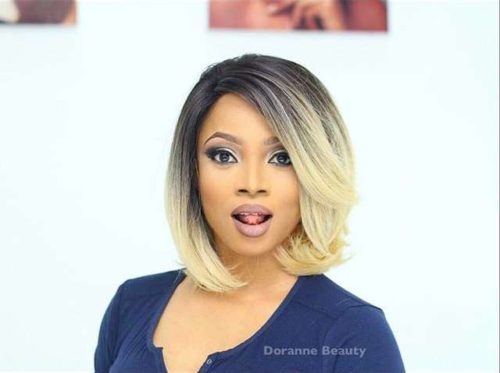 It's now a trendy approach to ask celebrities for help through social media and get a good response.
Twitter user, @godsown99, who took to twitter to ask Nigerian celebrity On Air Presenter, Toke Makinwa for help to cover cost of his handouts as he's already finding it hard to pay his school fees.
READ ALSO: 'I Can't Wait To Share Testimonies In 2017…. It Is My Year Of God's Glory' – Toke Makinwa Expresses Optimism for new Year
And yes he did get a response, he got a surprise from the bestselling author.
Toke Makinwa who replied his tweets, gave him the money he asked for .
Here's how it all went down on Twitter:
go buy those handouts and lets do well in school ❤️

— Toke Makinwa (@tokstarr) June 20, 2017
Photo Credit: Twitter