After 17 Years of Marriage & Failed IVFs Nigerian Woman Shares Her Testimony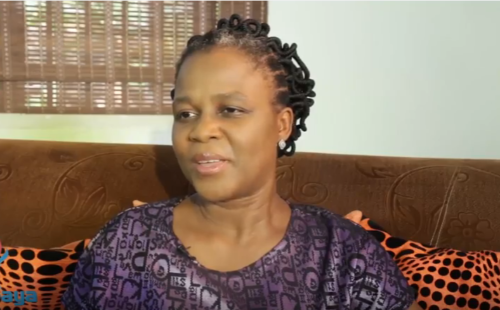 Nine months into marriage, Opeyemi Shoaga was diagnosed with endometriosis after a series of tests in 2006. Her tubes were removed and she was left with IVF (In Vitro Fertilization) as her only option, which also failed. After 17 years of waiting Opeyemi and her husband, Bajide, received a special prophesy that changed their story.
Three years into their marriage Shoaga and her Husband said they wrote to the General Overseer of the Redeemed Church Of God, Pastor Adeboye who wrote back to them and asked them to attend the Holy Ghost service of which they did.
READ ALSO:"I told God I wanted twins, I got 5 instead" – Parents Of Quintuplets Share their Birth Story & Testimony
According to Bajide, after six years nothing changed, and there was always nagging fights and arguments:
" I always ask him if he will not disappoint me one day, he will always say no, people adviced we adopt a baby. Almost 17 years into our marriage we wrote back to pastor Adeboye," Opeyemi said.
Babajide said that Pastor Adeboye declared a prophesy,
"God said I should tell you that by the time I finish with your blessing  you will need more than two people to help you"
They visited the open heaven home internationally that was formally the resident of  their General Overseer. Mrs Shoaga said she didn't know they were not allowed to touch the bed sheets and immediately she got there she grabbed the sheets and spoke to God in her heart that she wanted something to remember her visit there.
" God i am not just praying for fun, something just to mark that i want three children from you" she said.
According to her, she bent down and picked three stones from the floor and said the three stones were to show her covenant between her and God. She said she started buying things in three and always told God that the things she was buying was going to be used by her three children.
After 17 years, 8 months, and five days of waiting, Opeyemi  now 43 and husband 48 are blessed with triplets. The names of their beautiful triplets are Erianuoluwanimi- testimony of God's mercy, the second one Eriileriwalori- testimony of God's promise and Eri ireoluwanimi- testimony of God's goodness.
Watch Full Video of the interview:
Photo Credit: INSPAYA