US President Donald Trump Host Two Escaped Chibok Schoolgirls at the White House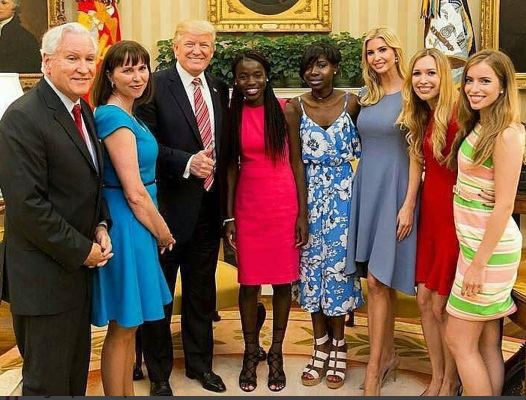 Two Chibok schoolgirls, Joy Bishara, 20, and Lydia Pogu, 19, who were among the 57 girls able to escape from the Boko Haram terrorist den in 2014, met with US President Donald Trump at the White House Wednesday, June 28.
The pair and several other girls who escaped moved to the United States to complete school.
Interestingly, the girls, with the help of a Christian NGO and others, graduated from Canyonville Christian Academy on June 3, 2017.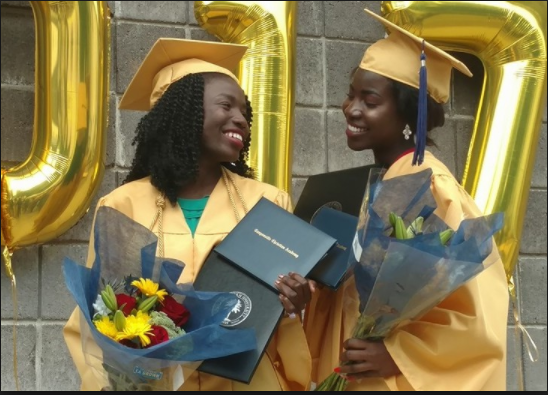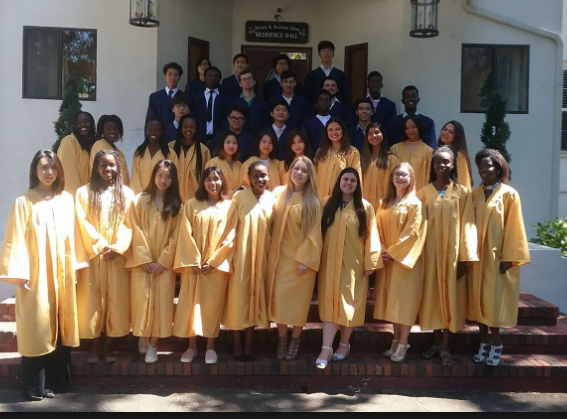 Thanks to the hard work of Joy and Lydia and thanks to the generosity of Southeastern University in Lakeland, Florida, both women have received full scholarships, covering room, board and tuition.
The girls gave People a detailed account of horrors they faced when the gunmen invaded their school in Chibok, Borno state and the events that followed.
The girls were sleeping when the invasion occurred. They woke to the sounds of gunshots and bombs. Lydia said that men in uniforms stormed into their dorm and told them they were officers who were there to protect them. But the girls said they knew they weren't real officers based on the way they described themselves.
"We were all crying and screaming. They told us to keep quiet or they're going to kill us. So they start to shoot their guns up on top of us, making us quiet. All of us were scared. We were just holding each other," Bishara said.

They asked us to follow them, we should go with them. When we tried going with them, some of us start running … then they went and put us all back together and said, 'OK, you all have to cooperate or else we are going to just shoot any girl who just followed a different direction that we didn't point."
Watch their touching testimonies after their escape…
https://www.facebook.com/time/videos/vb.10606591490/10155801842988132/?type=2&theater
Photo credit: Canyonville Christian Academy/Twitter