Omoni Oboli Advises Mothers to Teach their Sons How to Cook As She Shows off Son's Cooking Skills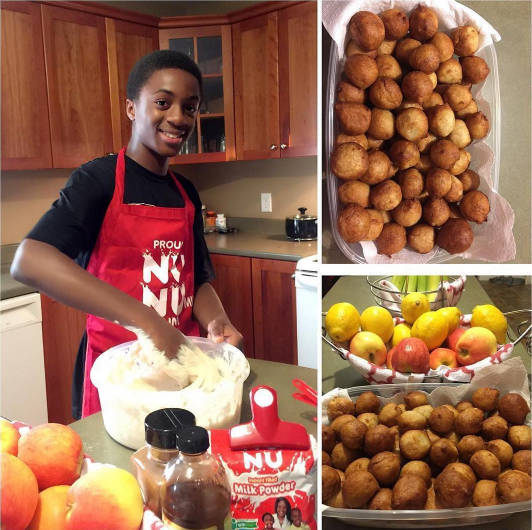 Nollywood star actress Omoni Oboli and mother of three handsome boys advises mothers to teach their sons how to cook.
The award-winning actress, who is also the founder of Omoni Oboli Foundation, is a working mom whose schedule is always busy. Despite her hectic schedule, she spends time with her family and also hangs out with her boys in the kitchen, teaching them how to cook tasty meals.
READ ALSO:Okro and Spinach Soup from Omoni Oboli's Kitchen Will Give You Life | See Recipe
She posted a photo of her last son Chizi Oboli mixing dough and wrote:
"Mothers of boys, teach your sons to cook! Make dem nor go turn another person pikin to perpetual cook ????or make person nor go use food catch them. He mixed it from start to finish himself. I helped him with the frying sha ????#ChefChizi#ProudNunuMom#OmoniNunuRecipes????????????????????????
#Repost@chizioboli
First time making puff puff and it came out great ???????? You can call me Chef Chizi ????????✨ "
So mothers please involve your sons in the kitchen activities too, as cooking is not limited to the ladies. Who knows? Our sons could be pro-chefs in the future.
READ ALSO:"Chizi makes me one of the happiest women in the world!" –  Omoni Oboli Pens Heartfelt Birthday Message to Son
Married to Nnamdi Oboli, the couple have enjoyed a scandal-free marriage for over 16 years.
See post below:
https://www.instagram.com/p/BWId0UMD7Ur/?taken-by=omonioboli
Photo Credit: Instagram