Dear MIMsters: Why Is Hubby Making Such a Big Deal About His Sister?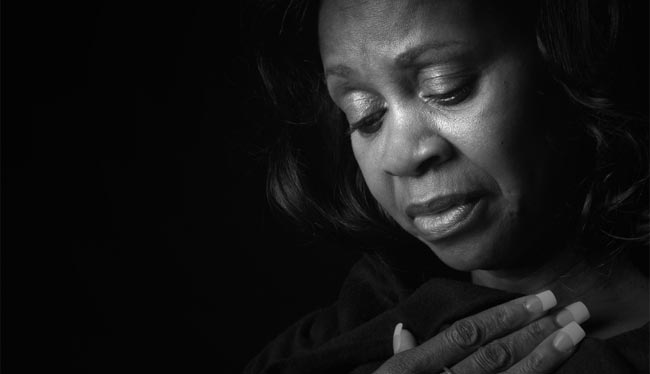 My heart is bleeding as hubby is making such a big deal about his sister.
I traveled to the east for a family prayer in my father's compound. After two days, I visited my hubby's village to see my mother- in-law. I spent a while with her before I returned to my parent's house. We planned to leave for Lagos the next day.
Now, my sister-in-law who is also married with children lives in the same village with my MIL, but I did not go and visit her due to time constraint.  My SIL complained to my hubby that I did not come to see her.
While he was still in the village, early one morning  at 5.am, when I had not even had my morning devotion, hubby called me. He shouted at me and rebuked me for not going to pay his sister a visit when I was at their village.
READ ALSO: Dear MIMsters: Why Did Hubby Hide this Detail From Me? Could There Be Something Else He's Hiding?
I tied to explain myself but he didn't listen. He abused me, telling me that I'm stupid and should never speak with him again in his life and that I have done the worst thing ever. He said that he will never regard my parents since I did not regard his sister because his sister is the number one in his life.
As if that was not enough, when he finally came back to Lagos, he continued quarreling me big time over the same issue, saying that I must give him reasons for not visiting his elder sister. Then, I asked him, "why must I visit your sister?" He blew off, saying that I must pack out of his house, that he will show me that he is the man of the house. He nearly beat me up. He went on reigning curses on my family for two hours.
I then told him I need a divorce because I can't continue this way.
READ ALSO: Dear MIMsters: I'm Afraid My In-Laws Have Overstayed Their Welcome and I Need Help
We have three adorable children and each time we have a misunderstanding, he will gather together and start condemning me before them. With every misunderstanding, he abuses me and my entire family.
He accuses me of infidelity but I'm innocent. I cannot start mentioning what I'm facing. He has taken me to the police station twice. This is a man I married when he had nothing and my family also tried their best for him, now he turns to stab my family and I in the back.
Infact, I'm really confused right now, how can he be comparing my parents with his sister? Does it mean that his sister is the one controlling my home? I really need an answer to all these because I'm going mad right now. This man doesn't regard me one bit. This is my tenth year in marriage. I have endured being beaten by him in the first 8 years.
He only stopped when my parents and family intervened. His family does not like me at all, especially the mother. Right now, I think divorce is the solution, but each time I look at my children, I keep on holding back. They are ages, 9, 7, 4.