Guess Who Has Declared Her Intention To Run For Nigeria's Presidency?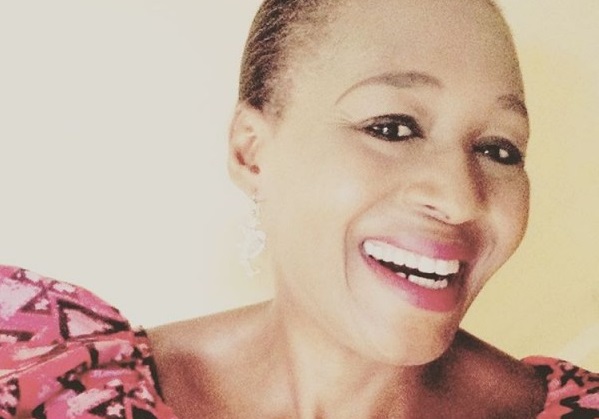 Controversial Nigerian journalist and daughter of former Oyo State Governor, Kemi Omololu Olunloyo took to Instagram yesterday to declare her intention to run for Nigeria's presidency – while creating an online poll of the political party to join.
However, she might have to put on hold her presidential ambition, as the responses are far from favorable.
Apart from her recent online spat with comedian Seyi Law, and declaring herself an internet terrorist, the 52-year-old single mother, Olunloyo, revealed that contrary to reports, she had not repented and neither was she born again.
READ ALSO: 'A sharp razor blade was used. Me and my sister used diapers and bled for a week' Kemi Olunloyo On Circumcision As A Little Girl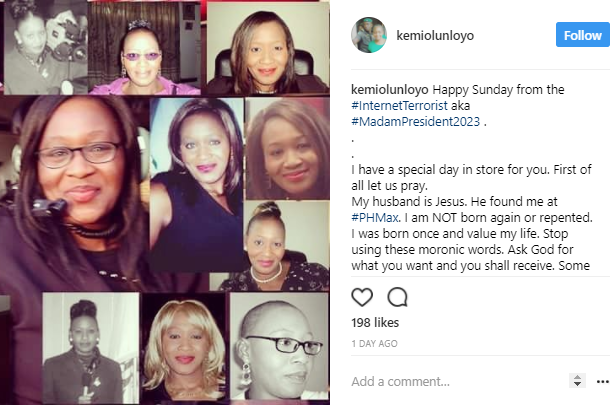 READ ALSO: Kemi Olunloyo Dishes Out Marital Advice To Distraught Couple, Ubi Franklin and Lilian Esoro
"#InternetTerrorist aka #MadamPresident2023. I have a special day in store for you. First of all let us pray.

My husband is Jesus. He found me at #PHMax. I am NOT born again or repented. I was born once and value my life. Stop using these moronic words.

Ask God for what you want and you shall receive. Some fools will even tell me I don't believe in God because I hate mega pastors. I never believed in the bible.

Thanks to the Churches and Imams who visited us at #PHMax. I love my bible and koran. I may even open my own #Chrislamhouse of worship soon.

WILL YOU WORSHIP WITH #prophetesskoo? I can see the future."