Actress Uche Ogbodo Shows off Her Parents | How Her Dad's Discipline Made Her Strong-willed
Discipline is future-focused, always geared towards future acts. Popular Nollywood actress and single mum of one, Uche Ogbodo, took to her Instagram page to show off her parents and also appreciate them.
Posting photos she took with them and her younger sister, she revealed that her dad's flogging got her this far and contributed in making her strong and resilient.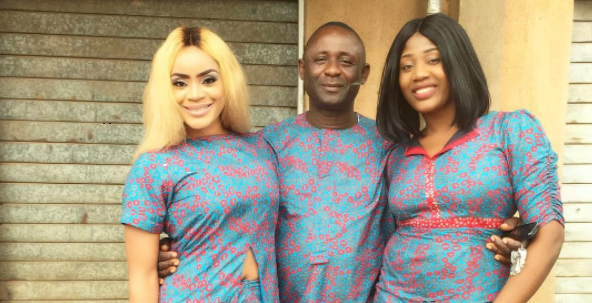 READ ALSO:Single Mum and Actress Uche Ogbodo Gives Marital Advice Based on Her Failed Marriage Experience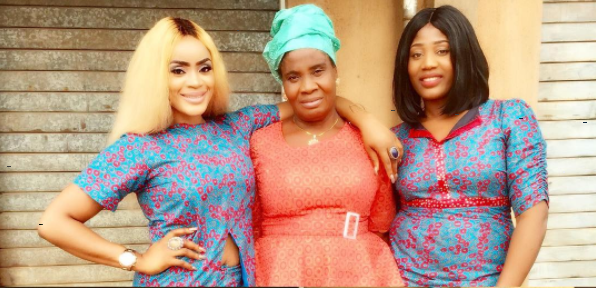 The 31-year-old diva wrote;
"With this Gentleman & Lady , I remain a baby ????, the most Stubborn ????of the house.
READ ALSO: "Spare the rod and spoil the child" –   Nollywood Film Maker Fidelis Duker Dishes on Fatherhood & Discipline
Thanks Dad for all the Flogging & Punishments I got for misbehavior all the time, The Cain formed this resilient & Strong Willed Woman I am Today. God Bless You and Keep you Alive to Reap the Fruit of your Labor In Me."
READ ALSO: Single Mum Uche Ogbodo Speaks On Her Life As A Single Mum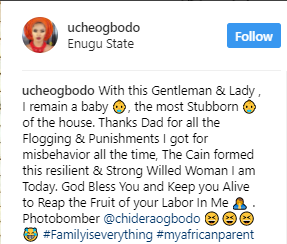 Photo credit: Instagram