Comedienne Chigurl's Posthumous Birthday Message to Dad: "I will do my best to make you proud!"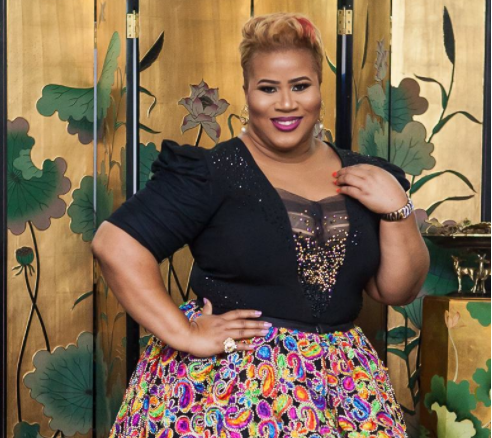 ---
Comedienne/actress, Chioma Omeruah aka Chigul took "to her Instagram page this morning to celebrate her late father who would have turned 74-year-old today, August 14.
Celebrating her late dad, Air Commodore Sampson Emeka Omeruah, the proud daughter shared a photo collage of her military dad, telling about how well he raised her.
"Your fine self would have turned 74 today….how time flies….I always wonder what you would think of me and my present career. Dad… people think I'm quite talented…I think I got some of that from you, to be honest.
READ ALSO: WATCH: Comedienne Chigul Shares Never-before-heard Stories of her Failed Marriage 
Thank you for our good "broughtupsy"…..I will do my best to continue to make you proud and that OMERUAH name shall remain great…

Happy birthday Sir…Rtd. Air Commodore Sampson Emeka Omeruah….a true officer and gentleman… Permission to carry on……"
READ ALSO: Actress Uche Ogbodo Shows off Her Parents | How Her Dad's Discipline Made Her Strong-willed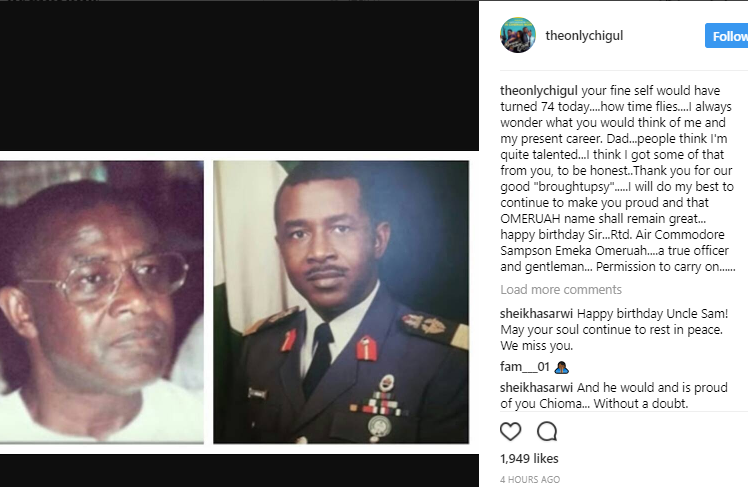 We are sure he is beyond proud of the woman you have become!
May his soul continue to rest in peace!
Photo credit: Instagram