Veteran Actress Ronnie Dikko Reveals Her Single Status Is 'Spiritual' | See Interview
Veteran actress, producer and entrepreneur Veronica Ronnie Dikko, is a household name in the creative industry. She can be referred to as the queen of soap operas, having featured in notable ones.
The single mother revealed that all her children were adopted, as she has never been in a relationship that ever got to that point.
"I don't have biological children but I have adopted children. However, I look forward to having biological children of my own.
Ronnie whose real name is Veronica Denise Dikko has never been married and she believes some of the reasons are spiritual.
When she was asked why she was yet to marry and she responded:
"I knew that somewhere along the line, you would chip that question in. Some things in life are actually spiritual, depending on your background; although some people may not agree with me. I've had to say that before and to the glory of God, I've had people propose to me in the past."
The pretty actress said she was one of those pressurized by her parents about marriage and was almost forced to marry a family friend, but refused and 'laid the cards on the table'.
READ ALSO: Goodluck Jonathan's Adopted Daughter, Faith, Celebrates As He Turns 59
She went further to reveal that she's in a relationship with someone and they are trying to make it work. Ronnie also claimed she had never dated an anyone in the industry.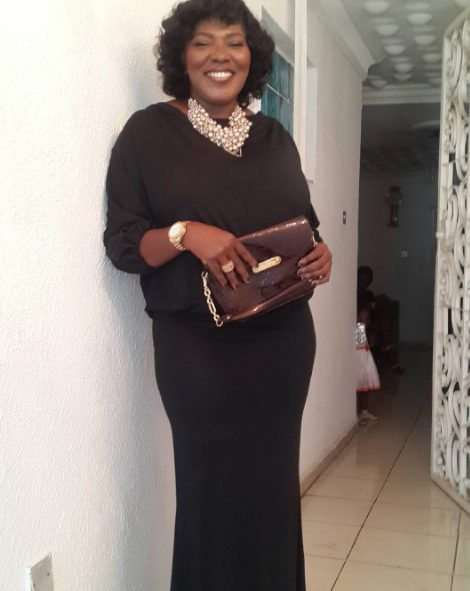 Ronnie shared these information in a recent interview with Sunday Scoop, where she said her reason for been away from the industry is because she is into real estate and rebuilding homes.
READ ALSO:Nigerian Woman Who Has Adopted Housemaid As Daughter Tells Their Story | Photos
On going back into the industry like her colleagues, she said that actresses and actors of her age are not really called up except for some mature role, mother-father role and the likes.
READ ALSO: "Most just need little love and will excel" – Femi Kuti Encourages Adopted Son During Graduation
The working single mom who was once rumoured to be into politics sometime ago said she would finally venture into politics eventually, if not soon, sometime later.
Photo credit: Instagram