OAP Freeze Wades in on Beyonce's Feud with Her Dad Matthew Knowles
Famous singer Beyonce Knowles and her father, Mathew Knowles have weathered an unusual father-daughter relationship and they are reportedly not on speaking terms.
65-year-old Matthew Knowles who teaches entertainment industry courses at Texas Southern University use to be Queen Bey's former manager. Beyoncé officially announced that she was no longer being managed by her father in March 2011.
Her doting dad has other kids from two women, a lingerie model Taqoya Branscomb who has a daughter and an actress Alesandra Wrights who birthed a boy.
Beyonce who just had her twins did not tell her dad about it, as he revealed in an interview in March.
READ ALSO: Another love child for Beyonce's dad, Mathew Knowles
Outspoken single dad and On air personality Daddy Freeze is having none of Beyoncé's attitude to her dad and has spoken out in defense of Matthew.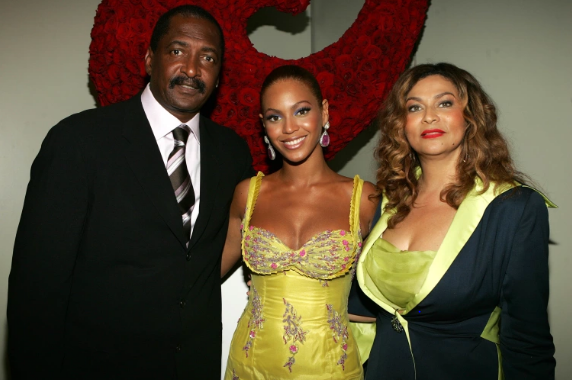 According to him Beyonce is still standing tall with her rapper husband JayZ who cheated on her many time, but cut her own father off for the same reason. Read what he said on social media:
READ ALSO: Really? Beyonce didn't Tell her Dad she was Expecting Twins: "I Was Shocked but Happy"
"I have no respect for Beé, Absolutely none! This man gave up everything to give her a career! He quit his job, sold his jaguar to make her what she is today and because he cheated on her mum, she cut him out?

Beé is staying with her own cheating husband while cutting ties with her father because he cheated on her mum? ????How ironic!

Look at the Kardashians everyone has rubbed off the success of Kim, Caitlyn Jenner is not even Kim's biological father and look at how far he/she has come with $100 million to his/her name!
READ ALSO:Baby Mama Cry For Help: Meet Beyonce's Half Brother Who She's Never Met
Kim is worth $175million, while Khloe is worth $24 million, Kylie $50million, Kendal $18million, Rob $6million, Scott Disick $16million, Kourtney $35million, Kris $60million, Brody Jenner $10million.

Now guess what Beé's only sister is worth? A measly $5million dollars and look at how miserable her father is..????

The Knowles, unlike the Kardashians are not a power family, they're just a one horse Beyoncé race, nothing but a low down dirty shame, that while the Queen Bee of the beehive soars to dizzying heights, her family wallows in mediocrity……by the way Jay z's album sold platinum in one week, yaaay????! ~FRZ."
https://www.instagram.com/p/BYosMIWHQJP/?taken-by=daddyfreeze
We can't really comment on Bey's relationship with her father as we do not know the full details behind her hurt and anger towards him. We hope they can resolve their differences.