London Socialite, Sabrina Kouider Charged with Nanny's Murder After Charred Body Found in Garden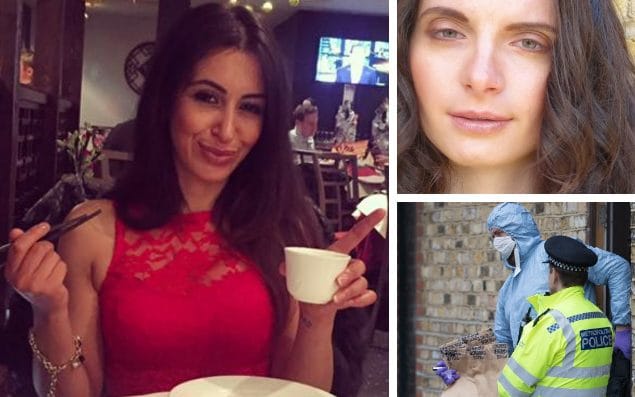 A London party girl and ex-girlfriend of founder of Boyzone boyband, has been charged with murdering her French nanny and burning her body in the garden of her £900,000 flat.
Sabrina Kouider, 34, had hired Sophie Lionnet, 21, to look after her children – including a son she had with ex-boyfriend Mark Walton, who founded the Irish boyband and is now a Pop Idol judge living in LA.
Police were called to her Edwardian end-of-terrace home in the affluent South London suburb, after a curious boy of eight scaled the back garden gate and saw a huge bonfire with a man throwing what he thought were 'sticks' on the flames.
READ ALSO: Was 8 Months Pregnant Savanna Greywind Murdered for Her Baby? | See Chilling Details
When officers arrived at 6.30pm on Wednesday, the body was so badly burned they could not establish age or even gender. But the victim was later named as Sophie Lionnet, 21, a nanny from Troyes, a town in north-eastern France.
Kouider was arrested at the scene along with Ouissem Medouni, 40, and both have now been charged with murder of the French au pair, who was allegedly earning around £50 per month.
The French nanny, who came to London to learn English, is thought to have been living with Miss Kouider at her flat for 14 months. caring for her three-year-old daughter and son aged six.
Friends said she was unhappy and returning home to her parents in Troyes on Monday, which is 110 miles south-west of Paris.
READ ALSO: Tonto Dikeh's Former Nanny Accuses her of Verbal Assault and Harassment 
One friend said:
'Sophie had been unhappy for a long time – so unhappy she left to stay with one of her few friends for two nights last month.
She had finally decided to go home though, and had just asked her mum to send her £40 so she could afford the fare.

She was supposed to have gone back on Monday. She never arrived. Sabrina was always a real party girl, out smiling with friends. She was very different with Sophie at home.'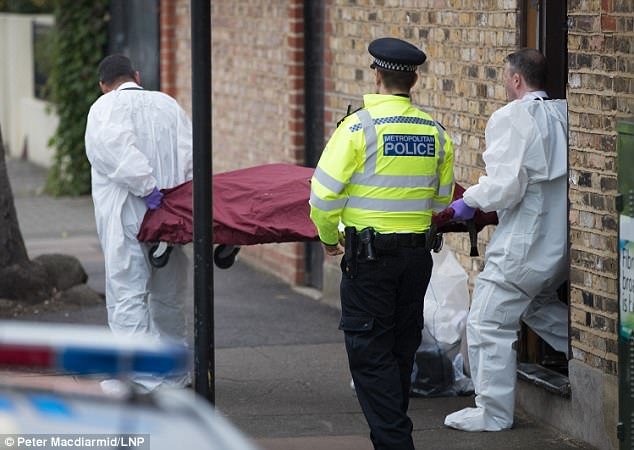 The friend added:
'The father of [Miss Kouider's]son left some time ago and she has a new boyfriend, who is also French Algerian. It was him who introduced Sabrina to Sophie.'
Neighbours also told of their horror. One woman, who did not want to be named, said:
'I was walking past on the way home from school and we could see flames through the fence posts.
READ ALSO: Divine Intervention? Read Betty Irabor's Interesting Testimony about Finding a Nanny
My young son called out, "If you are having a barbecue, are we allowed to come?".

I told him, "no that's not a barbecue, that's a bad smell". I thought they may be burning leaves.'
Another resident said:
'We saw smoke and there was a foul smell. My son was being a bit cheeky and he climbed up the fence to look over and he saw a man sweeping up what we thought were sticks and putting them on the bonfire.'
Last night police were still questioning the suspects on suspicion of murder.
A body bag was yesterday driven from the scene in a private ambulance, while forensics officers continued their work.
READ ALSO: Evil Nanny Caught On Camera Deliberately Burning Toddler's Skin
Detective Inspector Richard Leonard said:
'I would like to appeal to those in and around the area to come forward with information.'
Sophie was originally from the city of Troyes, around three miles from Sens, in the Aube department of France.
Her mother is believed to be 54-year-old Corinne Lionnet, who still lives in Troyes.
One of the last things she wrote on social media was:
"I may be a fighter, but my lucky star is soaring."
Such a terrible story! We will bring you updates as the case unfolds.