Kris Jenner Addresses Kylie's Pregnancy News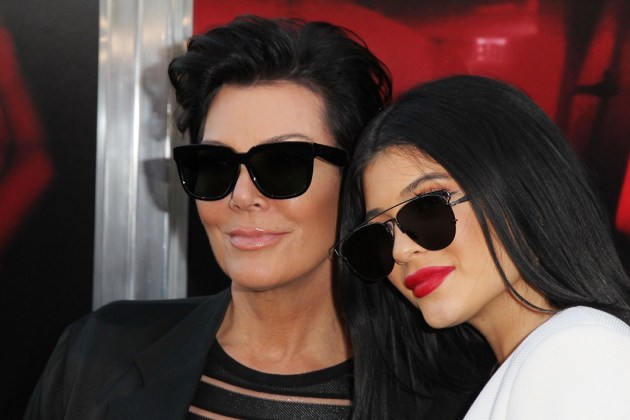 The world has quickly become obsessed with the reports that reality star Kylie Jenner, might be expecting a child with boyfriend Travis Scott (read here) on Friday, September 22.
The 20-year-old entrepreneur has spoken numerous times about wanting to start a family early.
Just as we were all still digesting the unexpected but unconfirmed news, Kylie's mom Kris Jenner addressed the rumour at Milan Fashion Week, but neither confirmed nor denied it.
READ ALSO: Kris Jenner Spills On Kourtney & Scott's Relationship Status, Kylie's New Raunchy Shoot & More
The 61-year-old matriach was sitting front row at Bottega Veneta show on Saturday morning when she told The Hollywood Reporter that she was surprised to wake up to the pregnancy reports in the media.
READ ALSO: "I'm more of a Jenner than a Kardashian" -Kendall Jenner Spills on her Father's Transgender Journey as she Graces Cover of Harper's Bazaar
"It wouldn't be the family if something didn't happen every single day," she said.
Kris, proud mum of six also spoke to The Cut:
"She's not confirmed anything," she said of Kylie, "I think it's kind of wild that everyone is just assuming that that's just happening."
READ ALSO: Kris Jenner Spills On Coping With Ex-Husband's Transition into a Woman
We know she would be one of the first people to know if her youngest daughter is pregnant.
Perhaps she's intentionally not saying anything specific so her youngest child can make her own official announcement.
Her responses shows respect for her daughter's privacy!
Photo credit: Twitter/Instagram