Kevin Hart & Pregnant Wife, Eniko Reveal Name of Unborn Baby at Baby Shower | PHOTOS + VIDEO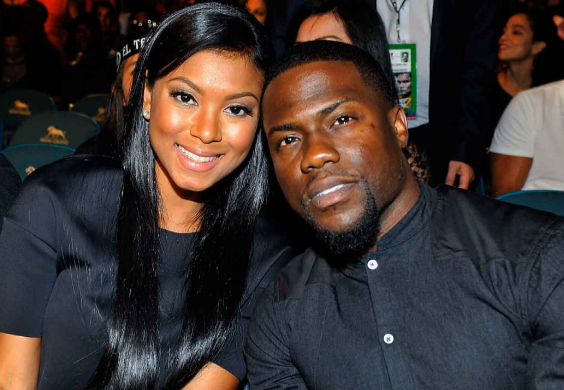 Comedian Kevin Hart and his wife Eniko Parrish-Hart hosted a lion themed baby shower with family and friends joining them.
They also announced the name of their baby on board who is a boy, naming him Kenzo Hart.
The couple hosted the festive gathering at the Calamigos Beach Club in Malibu, California, and had a custom social filter.
READ ALSO:Kevin Hart Resolves to be a Better Man After Cheating & Extortion Scandal
They are obviously excited about their unborn and can not wait to welcome him.
Watch the video of the baby shower/name reveal curled from Las Vegas most popular blog:
https://www.instagram.com/p/BZufaOgjgl6/?taken-by=www_datvegasgyrl_com
The name appeared in almost all the videos and pics the expectant parents shared to their Instagram story during the party.
READ ALSO: What Scandal? Kevin Hart Enjoys a Day Out with Wife & Kids [PHOTOS]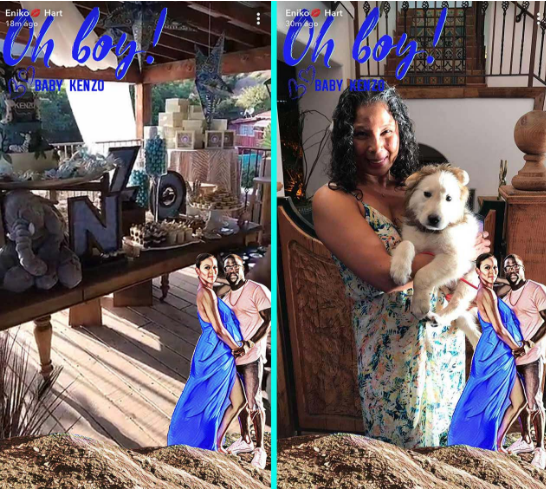 The baby shower itself was safari-inspired, with a wild animal motif playing a big part in the décor as well as the games that couple's family and friends competed in.
In a video Hart posted he jokingly said, 'we couldn't afford a lion, so we just got a dog and put the thing around the dog. It's still ballin', it's just on a budget'.
This is a couple that seems unfazed by the recent cheating/extortion scandals surrounding Kevin.
Photo credit: Instagram