"We started off as 2 now we're 5"- Van Vicker Shares Sweet Memories on 14th Wedding Anniversary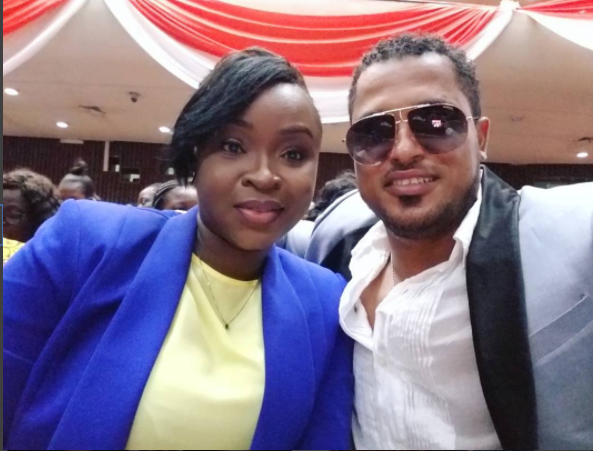 https://www.instagram.com/p/BaTqu7On4ly/?hl=en&taken-by=iam_vanvicker
https://www.instagram.com/p/BaTt_v3nBev/?hl=en&taken-by=iam_vanvicker
https://www.instagram.com/p/BaTzGWyn1i7/?hl=en&taken-by=iam_vanvicker
Despite the growing rate of divorce in the society especially for those in the entertainment industry, some celebrities have managed to keep their homes. Well one of them is popular Ghanaian actor, Van Vicker.
The cool actor who is prominent in Nollywood, Van Vicker celebrated his 14th wedding anniversary with his wife and mother of his three beautiful children, Adjoa, yesterday October 16th.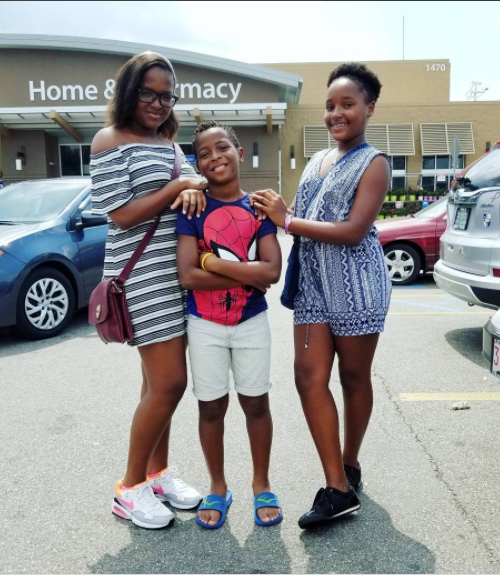 Celebrating their day, he shared throwback photos of his beautiful wife and some family portraits as her recounts their amazing journey.
"With the 'Blackgirl in the 90s'. We had fun! Slim be what? Ahahah

We met in 1994 and to cut the long story short, it's been 23years of observing that face and body metamorphose, lol.

Conceptualize the type of lady in the throw back pictures. I leave that to you. I dare not comment for I did not seek a sanction on the release of the pictures.

I am not troubled because knowing how adorable 'Cashbadd' is, she perhaps will just… oh she's a very angelic lady o. She won't do me 'Feeh'. "
READ ALSO: "40 comes with its own female challenges…but who cares" Van Vicker Celebrates Wife On Birthday
READ ALSO: "Copy me as much as you want. I'm proud of you." Actor Van Vicker Celebrates Son As He Turns 8 Today
"I am not done yet. Again, I did not seek the green light to post these pictures. Just so you know who to hold culpable in case I disappear.

In the picture, to the left, to the right side of the picture is a female model, now the 2nd lady of Ghana, ei your Excellency, we too we go way back o.

Not to digress… today is my 14th wedding anniversary. Yeah, the route had turbulences, it was muddy, rosy, revolting, honeyed, distasteful, so on and so forth. Graciously WE ARE STILL TOGETHER.

October 16th 2003, in retrospect, was one of the happiest days of my life; still is."
READ ALSO: Van Vicker Shares Lovely Family Photo & Message of Gratitude 
"Final post, assuredly.

23/14 years ago I found my wife simpatico in every respect. Time, space, maturity etc changed that but we have been uncompromising with the number of kids we wanted, three.

Singing, 'We started off as 2 now we're 5' (my version of 'started from the bottom now we're here'. You are considered to be nexus but I am still head of the house. With that concept the kids are sometimes betwixt and between but you know where they gravitate eventually.

It is an indupitable fact that you are a loving and remarkable wife. Envious by all my very few friends (y'all can not disagree o, it's my anniversary, when yours is up write whatever I will agree to it, lol). I love you and we thank God for yet another year."
READ ALSO: "If you don't know my story . . ." Mercy Makinde Celebrates Her Life's Journey on Wedding Anniversary
Love will always win! Congratulations to the adorable couple!
Photo credit: Instagram