Jay-Z Opens up About How His 9-Year Marriage to Beyoncé Survived Infidelity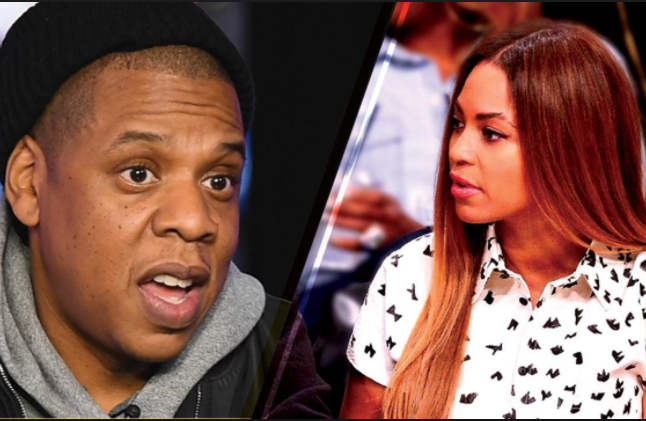 Famous Rapper Jay-Z hinted on the title track of his latest album, 4:44 that his marriage of 9 years to Beyoncé Knowles wasn't totally built on 100 per cent truth (read here).
He said that before now their relationship was cracking and it did not feel right to him.
Since 2013, the musician has been dogged by cheating rumors, which were only compounded by the news of his notorious 2014 #elevatorgate squabble with sister-in-law Solange after the Met Gala.
Beyoncé more than hinted at marital strife on her 2016 adultery-fueled visual album Lemonade. But the Grammy winner, 47, has never directly said that he cheated on her.
However, in a new interview with The New York Times Style Magazine, the hip hop legend offered a rare glimpse inside his private world with Beyoncé; admitting to past infidelity, revealing his state of mind leading up to the infamous transgression and sharing how the power couple pieced their relationship back together.
READ ALSO: JAY Z Finally Talks About That Elevator Fight with Solange Knowles | Details
The Young Forever singer said that therapy kept them from getting divorced.
"You know, most people walk away, and like divorce rate is like 50 percent or something 'cause most people can't see themselves.

The hardest thing is seeing pain on someone's face that you caused, and then have to deal with yourself. So, you know, most people don't want to do that. You don't want to look inside yourself. And so you walk away."
READ ALSO: Beyonce & Jay Z's Twins Remain Hospitalized After Being Born Premature
"You have to survive. So you go into survival mode, and when you go into survival mode, what happens? You shut down all emotions. So, even with women, you gonna shut down emotionally, so you can't connect.

In my case, like, it's deep. And then all the things happen from there: infidelity,' he said.
Jay also talked about the scars he still has from his past and how he has faced them with the help of therapy.
READ ALSO: Just When all Hope Seemed Lost! How Beyonce and Jay Z Reportedly Gave up Trying to Conceive
"I grew so much from the experience, But I think the most important thing I got is that everything is connected.

Every emotion is connected and it comes from somewhere. And just being aware of it. Being aware of it in everyday life puts you at such a … you're at such an advantage.

You know, you realize that if someone's racist toward you, it ain't about you. 'It's about their upbringing and what happened to them, and how that led them to this point. You know, most bullies bully. It just happens. "Oh, you got bullied as a kid so you trying to bully me." I understand."
READ ALSO: Beyonce Shares Lovely Photos Of Blue And Jay Z At Her Superbowl Rehearsal
The rapper was not only apologetic in his song but says he was worried about how it affected their first child and wanted to make things right.
Today, Jay and Beyoncé are doing better than ever. Already parents to 5-year-old daughter Blue Ivy, and a set of twins Rumi and Sir, they welcomed in June.
READ ALSO: New Mum Beyonce Gets Shamed on Instagram for Doing This on Date Night | Read Why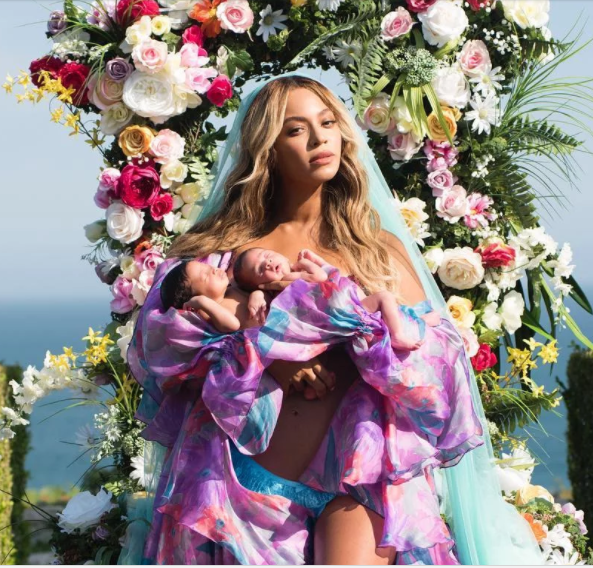 An insider told PEOPLE this summer;
"It is not a secret that Beyoncé and Jay had huge problems a couple of years ago. It was obvious to everyone that spent time with them.

There was always tension in the air, but they both worked very hard to get to the place where they are now … They are very excited about adding babies to the family.

Jay was great during Beyoncé's pregnancy and continues to be great. He loves being a dad and Beyoncé seems very happy."
Photo credit: Beyoncé Instagram/ Getty Images