Mom-of-4 Shares Her Nude Postpartum Photo & Preaches Body Confidence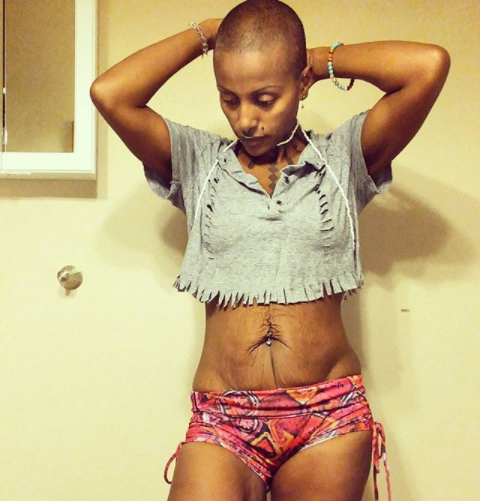 Ethiopia-born mother of two boys and two beautiful girls, based in Canada Kokobie, took to Instagram to preach to mothers about loving their body even after childbirth.
While showing off her boobs 17 years after she became a mother, Kokobie talks about how 'perfect is unattainable' and that she doesn't care about society's definition of beauty.
Her breasts have dropped but she loves them as they have nourished her children over the years.
READ ALSO: Mom of Four Reveals Nude Backside to Celebrate 10th Wedding Anniversary
Read the rest of her post…
"I always had big boobs for the most part of my life like DDD. I had my first child at the age of 18. I #breastfed and pumped for a year and half. I have had #momboobs for the last 17 years. They changed with every child.


I have 4 kids and I breastfed them all about the same time. I'm actually still #breatfeeding
and until recently I was sure I was going to get my breast done once I was finished having babies. When I was younger I was super insecure about my boobies.
READ ALSO: Incredible! Heavily Pregnant Mum Shares Her Amazing Yoga Poses – Photos
I just wanted them small so I can go bra free. Today I don't feel the same about them at all.

I L????VE them! They have been supplying an abundance of milk to my children and they still are. They are a big source of comfort to my babies and my L????VE adores them. I totally respect any woman's decision to get plastic surgery. But for me, thank God, I didn't go through with it!

We, as women, do a lot to ourselves to fit in that perfect box. According to society, we all are imperfect. Unfortunately, most of us buy that shit! Perfect is unattainable.
READ ALSO: Yoga Mom, Kokobie, Shares Her Birth Story and Why She Took Up Yoga
As a result, we pick ourselves and each other apart. What for? Why can't we just be naturally beautiful? Whatever we choose to do to our bodies should be respected.

The human body is mind blowing. It's beautiful. It's sacred. It's the only one we get. I choose to #respect#nourish#appreciate#adore and #celebrate#mytemple just the way it is. Any and all negative comments will get you blocked. #motherof4#mother#woman#LOVEmybush#natural#naturalbeauty#wild#wildwoman#feelfree#livefree#freedom#LOVE#selfL????VE#selfcare."
READ ALSO: "I'm proud of my natural saggy boobs"- BBNaija Uriel Has a Message for Body Shamers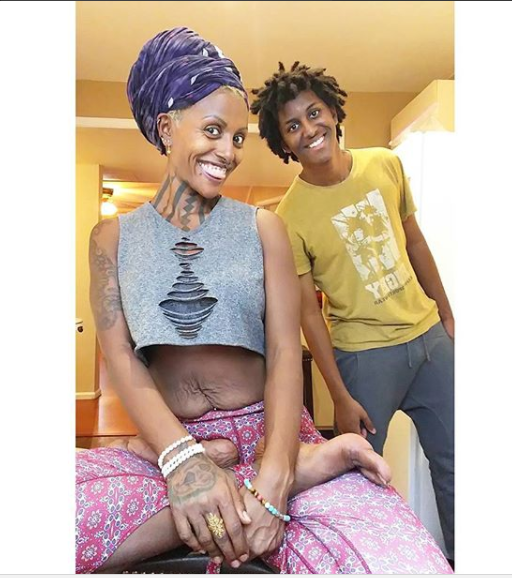 https://www.instagram.com/p/BcHXJz0FJGW/?hl=en&taken-by=kokobie_love
https://www.instagram.com/p/Bb2akltliYr/?hl=en&taken-by=kokobie_love
Photo credit: Instagram