See Who's To Blame for the President's Son's Bike Accident + Aisha Buhari Placed on Bed Rest (Details)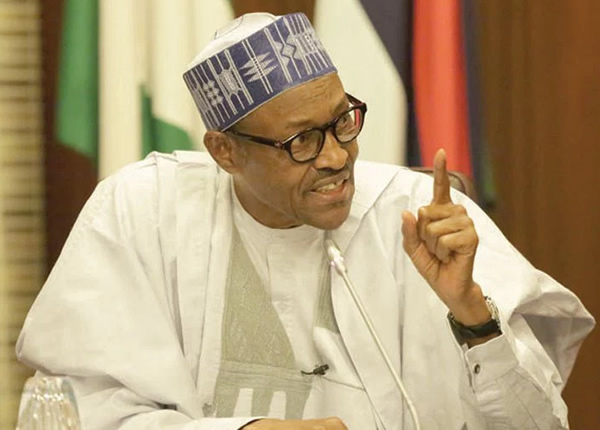 According to Thisday, when President Buhari arrived at the Cedarcrest hospital Abuja where Yusuf is being treated, he had a sad countenance. President Muhammadu Buhari has reportedly blamed his security officials for the power bike accident that caused his only son, Yusuf, to break a limb and sustain a head injury on Tuesday, December 26th.
He allegedly openly rebuked his security officials for allowing Yusuf and his friends ride their bike at about 8pm. A source in the presidency who spoke on condition of anonymity said;
READ ALSO: Son of President Buhari, Yussuf, Found Unconscious Following a Power Bike Crash
"The president was at the hospital on Wednesday night. He was very devastated when he saw his son, Yusuf, in a very critical situation.

He was shaking his head, while looking at his son and thereafter angrily reprimanded his security officials for allowing Yusuf to leave home at that time of the day for power-bike racing.

From the way the president spoke, it appears the security aides are in trouble. He spoke angrily."
The source added;
"While the doctors were working to stabilise him, Dambazau kept appealing to the doctors to do everything possible to stabilise Yusuf, saying the president would find it very difficult to bear the pain if anything happens to his son.

The president had directed that Yusuf be treated at this hospital for now. In any case he is still in coma with serious pain; so, he cannot survive long-flight for now.

He still needs few days to come out of the coma before any consideration of flying him out of the country for more medical attention."
READ ALSO: Presidency Confirms Yusuf Buhari's Involvement in a Motorbike Accident | Zahra Gives Update
The Minister of Interior, Lt-Gen. Abdulrahman Dambazau (rtd); his FCT ministry counterpart, Alhaji Mohammed Bello; and the Senate President's wife, Mrs. Toyin Saraki; stayed throughout the night of Tuesday till Wednesday at the hospital with the mother of ailing Yusuf, Aisha Buhari.
However, in a latest report, Aisha has been placed on bed rest at the Cedacrest Hospital in the nation's capital, Abuja.
On Tuesday night, Dailypost.ng gathered:
"Ministers, Governors, EFCC chairman among many others were at Cedacrest today", the source said.

"Yusuf is not in good shape. His condition has taken serious toll on his mother, Aisha. I can confirm to you that she was still on bed rest as at this evening", he added.
Meanwhile, staff of the presidential villa earlier on Thursday in Abuja offered special prayers for the quick recovery of the president's son.
Meanwhile, President Muhammadu Buhari has signed into law six bills including the Compulsory Treatment and Care for Victims of Gunshot Act, 2017 and Anti-Torture Act, 2017.
Senior Special Assistant to the President on National Assembly matters (Senate), Senator Ita Enang, briefed State House Correspondents after the President signed the bills into law.
He explained that the Compulsory Treatment and Care for Victims of Gunshot Act, 2017 provides for the compulsory treatment and care for victims of gunshots and for related matters.
"Specifically, the Act stipulates that a person with a gunshot wound shall be received for immediate and adequate treatment by any hospital in Nigeria with or without initial monetary deposit.

Furthermore, a person with a gunshot wound shall not be subjected to inhuman and degrading treatment or torture by any person or authority, including the police and other security agencies.

"Anti-Torture Act, 2017 makes comprehensive provisions for penalizing the acts of torture and other cruel, inhuman and degrading treatment or punishment, and prescribes penalties for the commission of such acts."
The six Acts have come into effect as laws of the Federal Republic of Nigeria.