'2017 was the toughest year of my life.' Is Toolz Hinting at her Miscarriage in New Year Post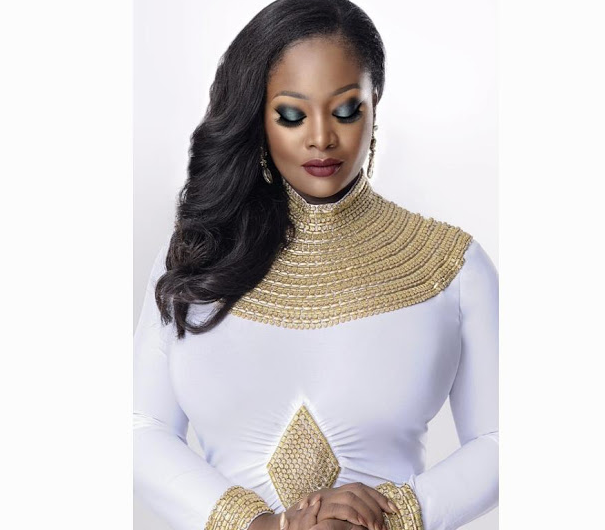 Towing the lane of some celebrities who have already taken to social media to reflect on the blessings and challenges they faced in 2017 (read here), Beat FM on-air personality, Tolu Oniru -Demuren a.k.a Toolz, recounted how she was broken last year and fixed by God.
Calling year 2017 her toughest year ever, Toolz revealed that she has been in and out of hospitals, but she won and is patiently waiting for excited for what 2018 holds for her. Remember Toolz did her pregnancy reveal at Banky W and Adesua's introduction late last year.
Here's what she wrote;
READ ALSO: Toolz and Tunde Demuren Mark First Wedding Anniversary + Hint that She Has Given Birth?
"2017 has been the toughest year of my life so far. Without a doubt, it broke me. I spent way too much time in hospital, and I hate hospitals.

I went through way more than I thought I could ever handle, and there were times when I was in so much physical and emotional pain that I wanted to give up.

This year has taught me that EVERYONE will go through some type of adversity…we will all face things that will potentially break us.

You can and should pray against it, but ultimately we must also remember to pray for the strength to get through what life will inevitably throw at us.
READ ALSO: Toolz Reveals how her 'operation hide-the-bump' Failed at Banky W and Adesua's Introduction Ceremony
God never promised us a perfect life, but in Isaiah 43: 2-3 it says "When you go through deep waters and great trouble I will be with you. When you go through rivers of difficulty you will not drown…. For I am the Lord your God, the Holy One of Israel..your Saviour".

2017 broke me, but I'm grateful for the grace of God that put me back together again. I am eternally grateful for the special people He placed in my life that helped put me back together.

My circle got a little smaller, but like someone told me a few months ago, every now and then God gives you the opportunity to spring clean your friendship closet…and that's a good thing.
READ ALSO: Check Out Toolz' Epic Response to Fans who Are Pressuring Her to Get Pregnant
2017 was my year of INTENSE TRAINING and GROWTH. I'm still healing, but I feel FEARLESS.
Through great adversity comes strength and opportunity.

If you had a difficult 2017, take comfort in the fact that you are still here…alive and able to experience another day. You may have been knocked down, but you are still here so YOU WON.

I'm excited for what 2018 holds. By the grace of God I will be launching a project that I finally got the courage to finish.

2018 is about to be a VICTORIOUS Year…and I'm so READY for it.???????? #GRATEFUL #STRENGTH #THANKSGIVING#BRINGON2018????#GodsGotMeALWAYS."
READ ALSO: Hardworking Mom Tiwa Savage Buys Her First House… Recounts Her Blessings in 2017
Photo credit: Instagram