Alleged Reason Former Governor of Delta State Daughter's Marriage, Orode, to Ryan Okpu Crashed
Orode Uduaghan, a daughter of the immediate past governor of Delta State, Dr. EmmanuelUduaghan, was married to Ryan Okpu for four years before walking out of the union in 2016 due to 'irreconcilable differences.'
However, in a recent report by KemiAshefon, Ryan Okpu, one of the sons of Raymond Okpu, an economist on the board of Intercontinental homes, is remarried to another woman and they have kids together.
Though the identity of the woman is not known, Ryan says he has moved on, leaving Orode with the couple's two kids.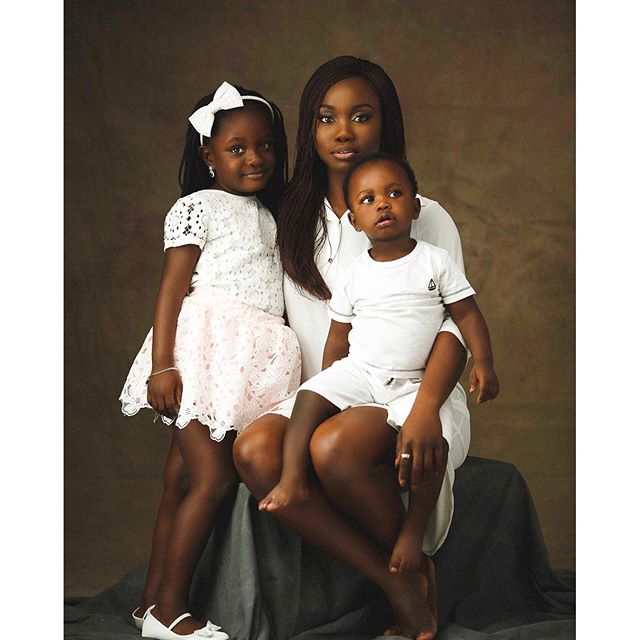 On his Instagram page, he wrote in the bio, "New Life, New Fam, New Beginning, Me, Myself, my kids and Hers."
Read according to Kemiashefon;
According to reliable sources, he walked out of his marriage to Orode because he did not get proceeds he expected from the marriage.

It was also revealed that unknown to Orode, Ryan wooed her and got married to her simply because he wanted to lay his hands on her father's wealth, business and political contacts.

Ryan allegedly manipulated her and made her fall in love with him in a desperate bid to fulfill his lust for affluence. Thus when they got married on November 12, 2011, Ryan was ecstatic.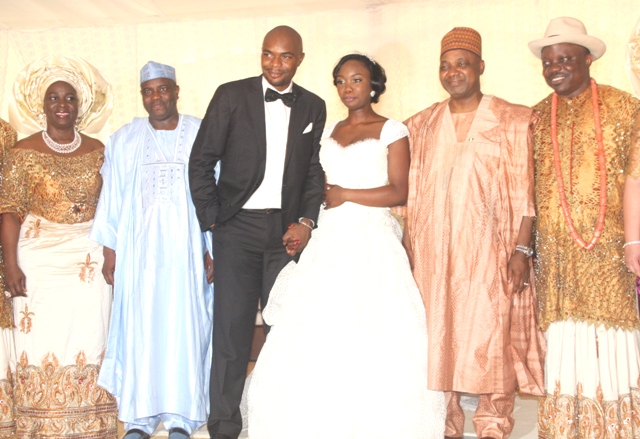 READ ALSO: Daughter Of Former Governor Of Delta State, Orode Uduaghan, Confirms Marriage With Hubby, Ryan, Is Over
He felt he had achieved his aims and would thereafter enjoy certain perks of being in-law to a governor; such perks include access to highly lucrative contracts and so on.

He felt Orode was his meal ticket hence he would never lack in money and other luxuries associated with power. Unknown to Ryan, Orode was hardly the bimbo he thought she was. Contrary to his dreams of using her as leverage to her father's wealth, she rebuffed all his attempts to turn her to his meal ticket.

The beautiful mother of two was allegedly too principled to be used like an ordinary bimbo. She reportedly counselled Ryan to work for his money stressing that she would rather they prospered by dint of hardwork than profit off her father's affluence.

This surely didn't go down well with Ryan as he saw his dreams of luxury and power disappeared into thin air. Eventually, he counted his losses and walked out of his marriage with the ex-governor's daughter.

Sources close to the family revealed that their marriage hit an iceberg soon after Orode bore Ryan their second child in January 2015.

Orode is currently single, runs her mum's restaurant in Lagos and also studying for her post-graduate degree.

Pretty and young mother of two, Orode seems not troubled by whatever news is filtering about her ex husband. The now single mum, who is now living a deeper Christian life, will hit 29 years in July.
READ ALSO: "He Proposed to 4 Women While Still Married to Me" Muma Gee Bares All on Her Crashed Marriage to Prince Eke
In an interview with Fabmumng.com Orode revealed that she would give marriage another shot.
"By God's grace, I will of course, it's a beautiful thing when done right and in God. (laughs).

It's not easy filling in the gap. I am living my dreams. I am not trying to be an awesome mum for the world to see that all is well and good, no. Sometimes all is not well, sometimes it difficult. I mean, it was hard- it still is hard.

It not the funniest thing that I wanted, it was what I had to do to be honest; it really all boils down to God. There are still dark days, there are still days where I ask myself some questions, should I have been better, should I have seen signs, what mistakes did I make? But the moment when God really stepped into the picture for me was when it became easier.

I enjoy the gift of marriage, knowing what God intended for marriage and I want to experience it properly some day. I want to be married. I tell God every day that you are going to bring me a man that I will enjoy marriage with."
READ ALSO: "I cried when my wife left me" – Emeka Ike Laments over His Crashed Marriage
Before Ryan, Orode dated former West African Idol's contestant, Eric Arubayi (now late) who was her longtime boyfriend.
According to reports, her parents had thought Eric would be the lucky man but the roller coaster relationship ended sadly.
No one could tell why they broke up since Orode's parents took an instant liking to the light skinned singer. Both families were hopeful that their relationship would develop into marriage. It was even rumoured that Eric's father's appointement as the Vice Chancellor of Delta State University, Abraka was a spin off a the relationship the young lads' shared.
Photo credit: Instagram