Chrissy Teigen on Her Second Pregnancy: "This baby is sucking the life out of me"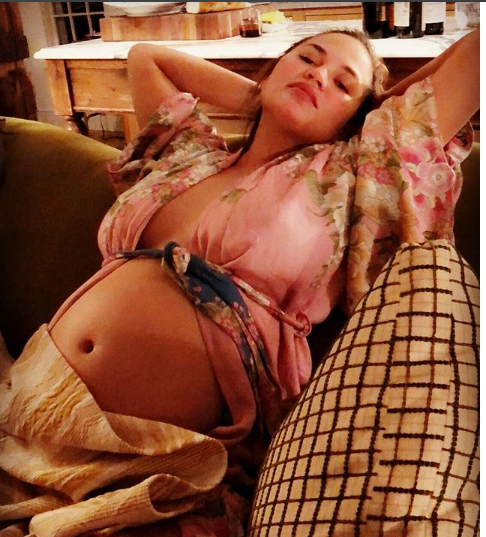 Gorgeous American model Chrissy Teigen may look like #PregnancyGoals while carrying her second child, but she's not exactly enjoying every moment of it as she has just revealed.
The 32-year-old TV personality, who is known for her bold and outspoken personality, recently took to Twitter to vent about some of the physical symptoms she's experiencing amid her second pregnancy with husband John Legend.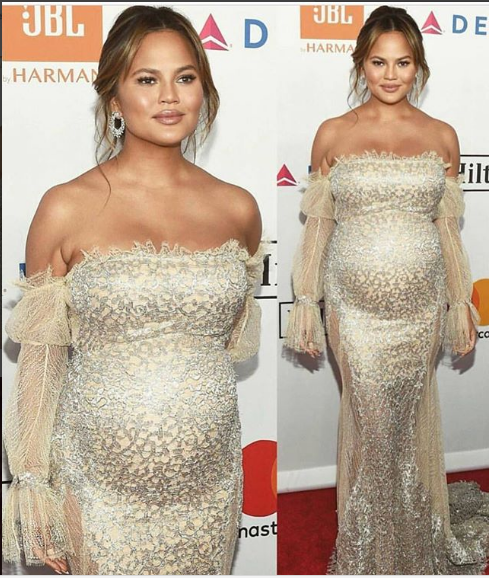 She tweeted,
"This baby is sucking the life from me. Drinking my water, making me dry. Eating my food, making me hungry. Taking my health, making me sick."
READ ALSO: Chrissy Teigen Gets Candid about Her Struggles with Alcoholism
In the tweet, Chrissy, who's expecting a boy, said in a tongue-in-cheek manner,
"Why do we create these monsters, they want us dead."
READ ALSO: Chrissy Teigen Stuns on Cover Of Elle Australia | Talks Feminism & Motherhood
The Lip Sync Battle host and cookbook author stops by the Today show in New York City last week where she had a decidedly more optimistic take on her second pregnancy.
Chrissy said she's 'happier' when she's expecting, albeit 'a little bossier.
"It's sick – people have all different types of pregnancies and I really prefer it," said the social media star. "I think John prefers it."
READ ALSO: "We Are Never Doing Doggy Style Again" – Chrissy Teigen Tells Husband
Chrissy, who shares a one-year-old daughter named Luna with the All of Me singer, told the show hosts that her toddler 'is such a daddy's girl,' but she expects a close bond with her son, as 'they say that boys just love their mamas.'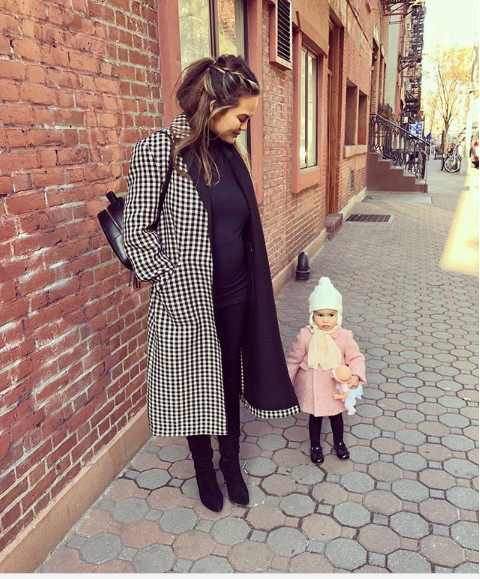 "I am already thinking about how much I'm not going to like his girlfriend – I can't believe it, it's crazy!," she added.
Luckily for the soon-to-be mom, even if she's not feeling her best, her husband is on hand to pamper her.
She exclusively told Us Weekly in January that singer hubby, 39, has been "so good" to her throughout her pregnancy:
"I'm not necessarily in the mood to cook these elaborate dinners right now … I'm kind of tired and pregnant … he really loves to cook, like, he really takes over."
Chrissy announced the exciting news of her pregnancy in November 2017 (
read here
) with an adorable Instagram video where she asked her daughter "What's in here?" as she exposed her belly, prompting the toddler to respond, "BB!"
Photo credit: NBC/DARA / BACKGRID/ Instagram