Incredible Birth Story of How Woman Gave Birth In Hospital's Hallway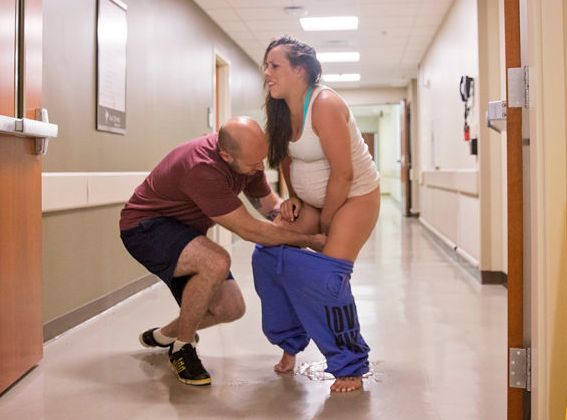 We all know that no matter how long you spend planning for childbirth, things aren't always going to go to according to plans. Especially not if, your baby decides to show up while you're still in the hospital's hallway, as in the case of parents, Jes and Travis Hogan, who already had five other kids (all girls).
Baby Maxwell Alexander simply couldn't wait to get through the emergency doors before popping out right in the lobby.
Sharing her childbirth story on Tammy's blog, we are told that Max arrived safe and sound, just 25 minutes after his parents left home. And after getting a text from Jes on the way to hospital, birth photographer Tammy Karin was there to capture the whole thing.
When Jes' contractions first started at home she felt comfortable in assuming the birth itself was still a while off. "I should know these things, right?" she writes.
But things began to happen very quickly. There was so little time between Jes' water breaking and Travis getting her out to the car that she didn't even have time to put on her shoes, and arrived at hospital barefoot.
READ ALSO: 1st Time Mom, Misspetite Gives Heart-rending Details about Childbirth
"I called labour and delivery and told them we were on our way. Waters had ruptured, sixth baby and he was coming fast and I wasn't sure we'd make it," Jes writes.
Tammy met Jes in the car park, and Travis ran ahead to get help – and Jes made it through reception and into a second hallway just in time.
"I looked at my husband and said, 'Travis catch him!'" Jes writes. "Without any hesitation he did just that."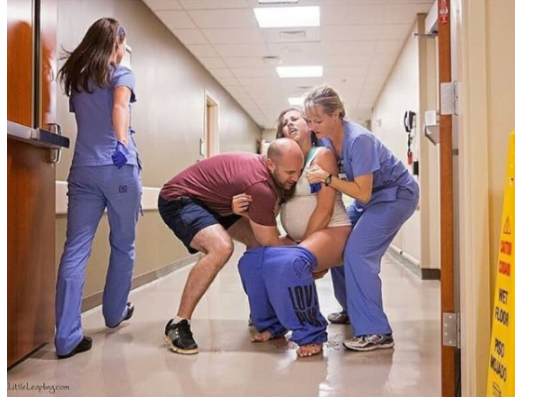 Meanwhile, Tammy had summoned the ER nurses to help out, one of whom luckily happened to be an OBGYN nurse from another hospital who was doing a part-time shift.
READ ALSO: First Time Mom Gives Touching Account about Childbirth: "The Birth of Naomi"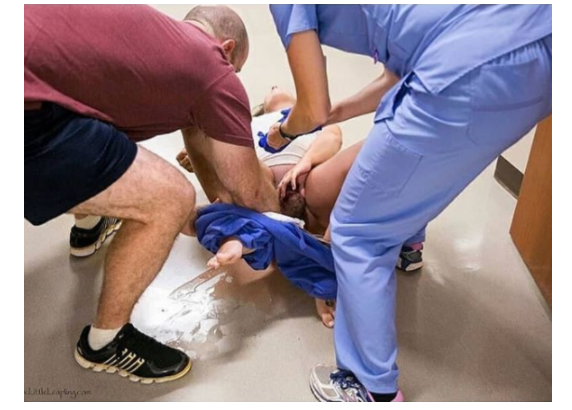 "At no point did this seem like an emergency situation to me," she says. "The nurses were all careful and thorough, but just as calm as could be. At no point were Jes or her baby in any danger."
READ ALSO: Nigerian Makeup Artist Goes Into Labour While Attending to a Bride… See What Happened Next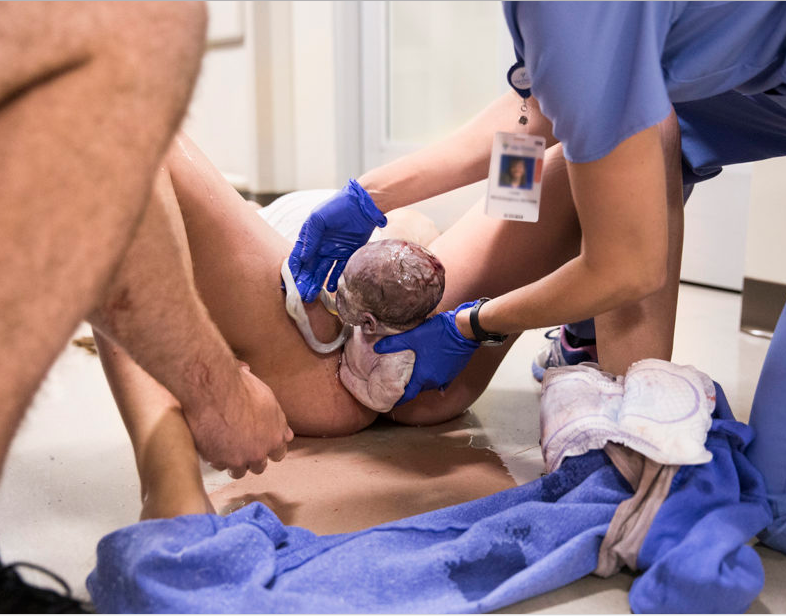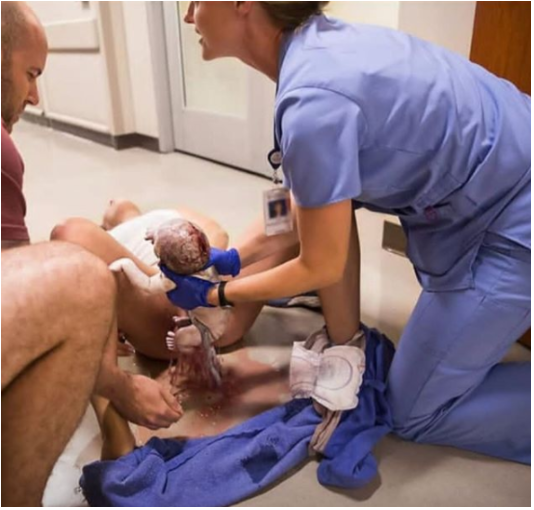 With permission from Jes and Travis, Tammy shared the photos "to demonstrate the beauty of birth even when things do not go remotely as planned".
READ ALSO: Amazing Moment New Couple Births Baby at Home With No Medical Help | See Photos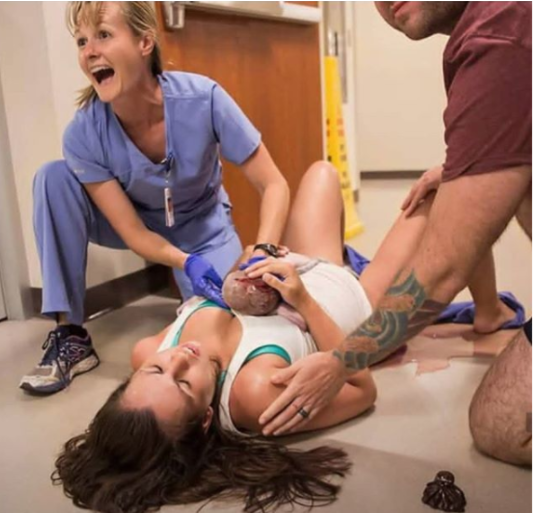 "The staff even allowed for delayed cord clamping by the daddy," she tells 9Honey.
Despite the mad rush of Maxwell's birth, it was a safe and beautiful experience for everyone involved.
"It was my craziest birth, but also, the most perfect," she writes.
Read Jes' Full childbirth experience HERE.
Photo credit: Tammy Karin/Little Leapling Photography)