Pastor Jimmy Odukoya's Wife, Kemi is One Fortunate Woman! See Why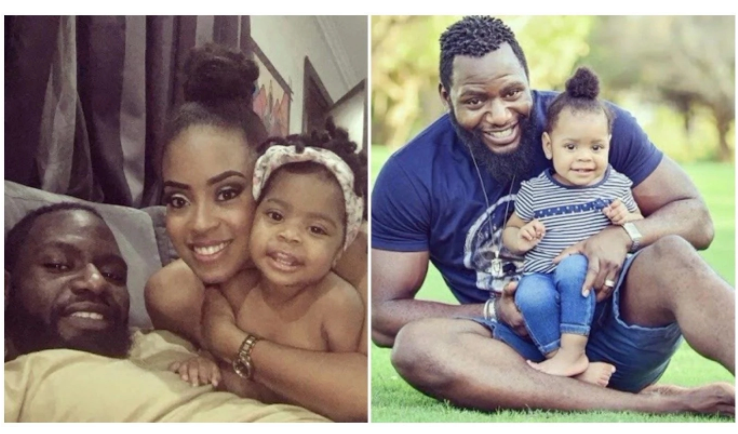 Most Africans have argued that parenting is mostly a woman's responsibility while the financial responsibility of running a home, tuition, etc rests on the man. Well, the daughter-in-law of late pastor Bimbo Odukoya, Kemi disagrees with this notion.
The mother of one has shared a picture of her husband, Pastor Jimmy Odukoya, wearing their daughter Ariella Abimbola on his  back, while on daddy duties over the weekend. She revealed that her hubby offered to watch their child to allow her go out on a girl's trip with her friends.
She went on to salute all men who understand that parenting is not just a woman's job and that there is more to parenting than just paying school fees.
Kemi Odukoya wrote…
"Shout out to my hubs who parented Solo this weekend so I could have a girls trip with a friend. I felt guilty about leaving them but he said, 'Go, you need it'. When I got this picture on Saturday whilst out for dinner, it warmed my heart!

I salute all men who understand that parenting isn't solely a woman's responsibility and that fatherhood is so much more than paying school fees #mcm #ManCrushEveryday #WellMostDays."
READ ALSO: Dbanj Opens Up on How Fatherhood Changed Him
See her post and more photos below..
READ ALSO: "It's Terrifying": George Clooney Opens up About Fatherhood at 56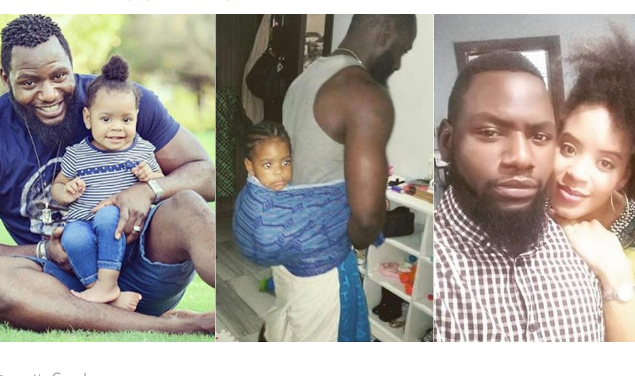 The couple welcomed their beautiful baby girl in May, 2016.
Picture credit: Instagram